20somethings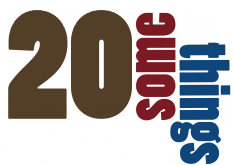 We are. . .
sinners in need of God's Grace.
We are. . .
part of God's plan for the future.
We are. . .
going to make an impact on the world for Christ.
We aren't . . .
children any more.
We are. . .
making the decisions that will affect the rest of our lives.
We matter to God.
***************************************
Contact Rachel at
for more information.

We gather together several times a week to encourage one another in our faith. Please join us for Bible study and fellowship at one or all of the following times:
~ Sunday mornings @ 9:45 am: Phil McGlothlin, leading Explore God, Ed Building

~ Wednesday evenings @ 6:45 pm: Rachel Sullenger is leading in the Teller Room. The topic varies.