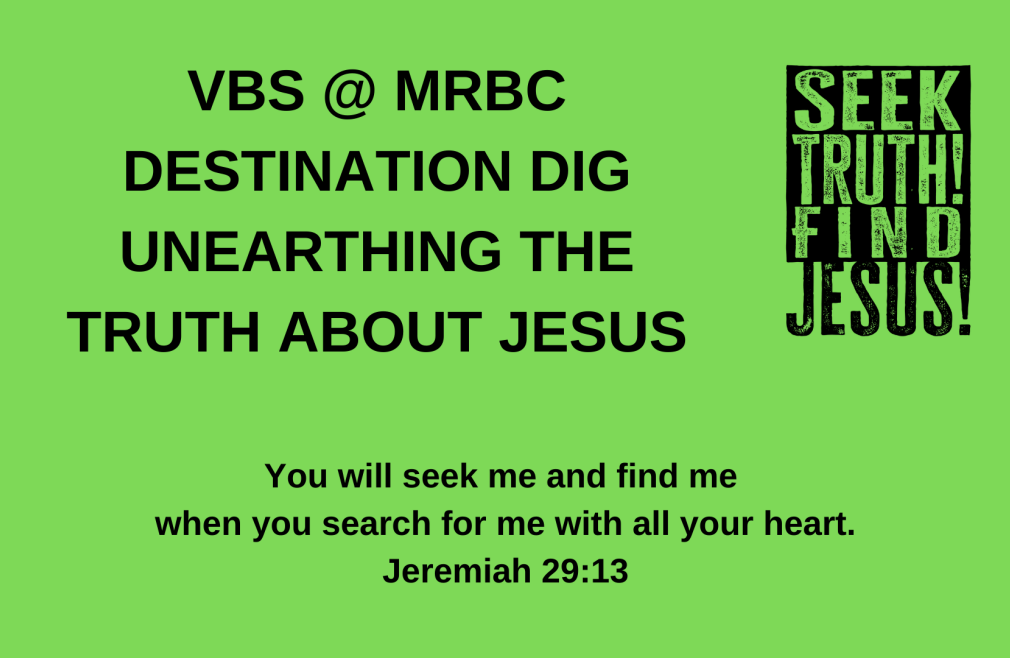 Daily, from 06/14/2021 to 06/18/2021
,
6:00 PM - 8:30 PM
Vacation Bible School
DATES:
June 14 - 18, 2021
Monday - Friday - 6:00 PM - 8:30 PM

INFORMATION:
Welcome to VBS @ MRBC! We are excited to have you join us for Desination Dig where we will uncover truths about Jesus! We are open to children 4 years old through 6th grade. **Pre-K is open to children who are 4 by June 1, 2021 AND are fully potty trained. It will be capped at 40 participants.**
Monday through Thursday nights will be regular VBS with Worship Rally, Bible Study, Snacks, and FUN! On Friday night, your entire family is invited to our FAMILY NIGHT! We will all meet for VBS together and finish out with hot dogs and fun on the lawn!
Looking forward to a fabulous week!