20somethings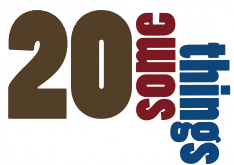 We are a growing group of young adults in their 20's and 30's who spend time together year round. We study His Word, and seek to leave a lasting impact on the world around us every day.


Email Rachel at: for more information.
We gather together several times a week to encourage one another in our faith. Please join us for Bible study and fellowship at one or all of the following times:
~ Sunday mornings @ 9:45 AM: Phil McGlothlin, Books of the Bible studied in detail, Ed Building.
~ Wednesday evenings @ 6:45 PM: Rachel Sullenger, various topics, Fellowship Hall.