Chance2Relate (C2R) meets on Tuesdays at Matthew Road Baptist Church in the Common Grounds building. That is the building to the right as you come into the parking lot next to the main office.
6:30pm – 7:00pm - Meet and Greet with snacks
7:00pm – 8:00pm - Large Group Worship & Nightly Topic Message
8:00pm – 9:00pm - Small Open Share Groups (gender specific)
View this video from Rick Warren, co-founder of Celebrate Recovery, to learn more about the program.
Here are our upcoming weekly topics through january:
Nov 15th - Lesson - Daily Inventory
Nov 22nd - testimony night
Nov 29th - lesson - Relapse
Dec 6th - testimony night
Dec 13th - lesson - Graditude
Dec 20th - testimony night
Dec 27th - lesson - Give
Jan 2nd - testimony night
Jan 10th - lesson - Yes
Jan 17th - testimony night
Jan 24th - lesson - The Seven Reason We Get Stuck
We hope to see you there!
For more information contact Mildred Betancourt at:
214-715-2262 or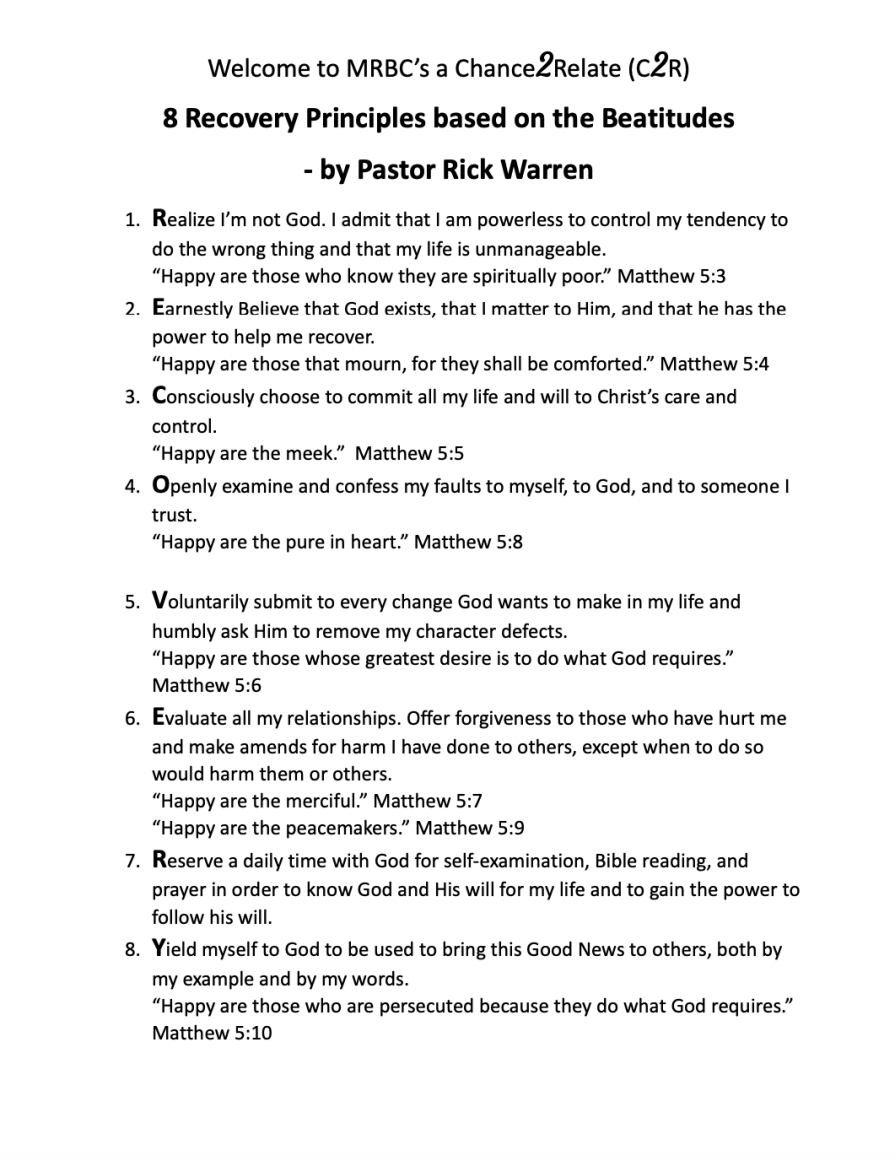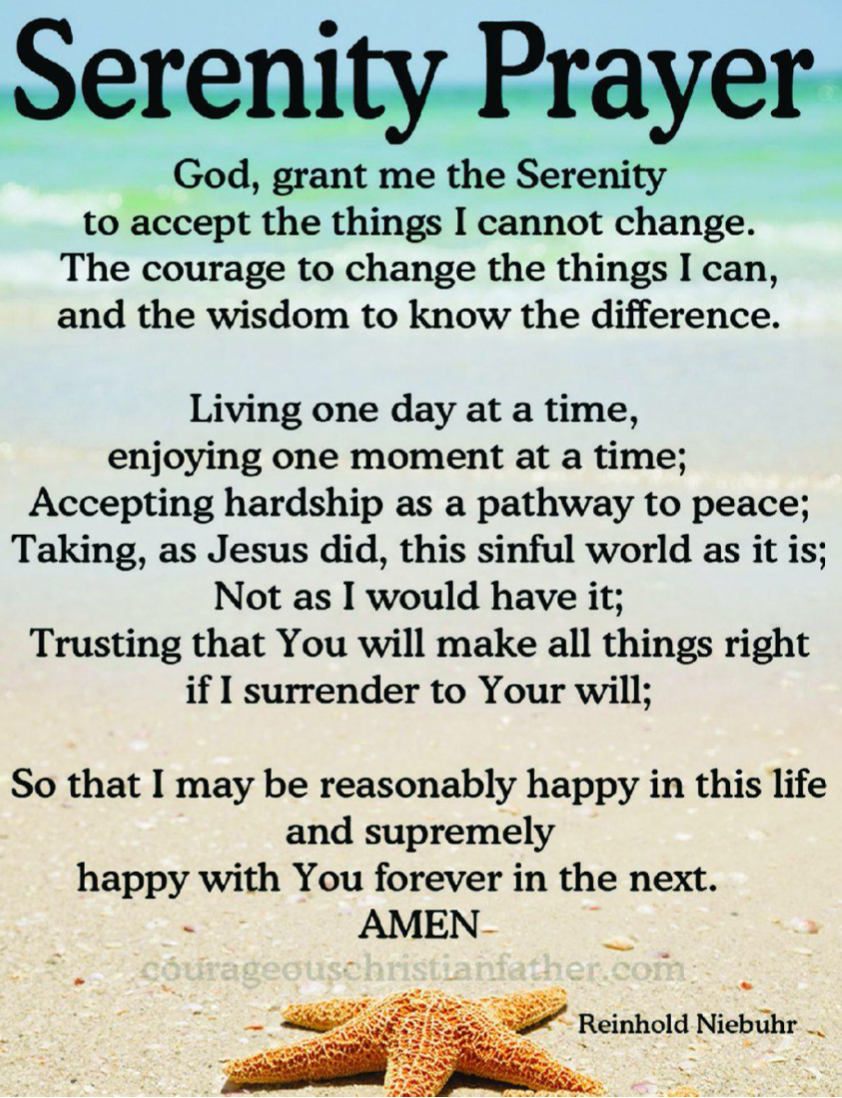 SMALL GROUP GUIDELINES
Keep your sharing focused on your own thoughts and feelings. Please limit your sharing to 3-5 minutes.

There will be no cross talk, please. Cross talk is when two individuals engage in a dialogue excluding all others. Each person is free to express their feelings without interruption.

We are here to support one another. We will not attempt to "fix" another.

Anonymity and confidentiality are basic requirements. What is shared in the group stays in the group! The only exception is when someone threatens to injure themselves or others or there is abuse or domestic violence involving children, individuals with disability, or the elderly.

Offensive language has no place in a Christ-centered recovery group, including no graphic descriptions.
MORE GENERIAL INFORMATION ABOUT CELEBRATE RECOVERY C2R
CR promotional videos: https://www.youtube.com/watch?v=h1_DMX6uIec&list=RDLVh1_DMX6uIec&index=1
Interest google survey - https://forms.gle/z9rjWvi4RaQqiZ93A
Volunteers needed to help with:
Door greeters
Providing Snacks, or setting up & manning the snack table
Encouragers & Prayer Warriors
Future Small Group leaders
Celebrate Recovery is a Christ-centered, 12 step recovery program for anyone struggling with hurt, pain or addiction of any kind.
Celebrate Recovery is a safe place to find community and freedom from the issues that are controlling our life.