The Children's Ministry at Matthew Road serves to introduce kids to our Savior Jesus through the power of His Word, worship of His name, fellowship of the Church, and service to others. Kids aren't the church of tomorrow, they are the church today! We strive to disciple them to know, follow, and serve Jesus to see His Kingdom come, His will be done, on earth as it is in heaven. We invite you and your family to join us for this exciting adventure!
Follow us on facebook to make sure you stay updated and connected!


Please click here for the most recently updated Health and Wellness Policies.
What to Expect on Sunday Mornings-
8:30 AM Family Worship Service: We do not currently have nursery for this service.

9:45 AM Bible Study: Bible study classes are offered for each grade (K-6). We are currently using LifeWay's Gospel Project curriculum, which presents the centrality of the gospel within Bible storying.
11:00 AM Family Worship Service: All children, including those in the PreK (3's & 4's) class, MUST be picked up from their Sunday School classes to walk to worship with their families. Children's Church is offered during this service for children who are ages 3 yrs old - 6 yrs old and not in first grade yet. After singing and Scripture reading, children wanting to attend Children's Church will be dismissed from the service. In Children's church, the children will enjoy Biblical teaching and activities designed just for them.

Services are broadcast live on the church Facebook Page for anyone choosing to join from home.


Sunday Evenings: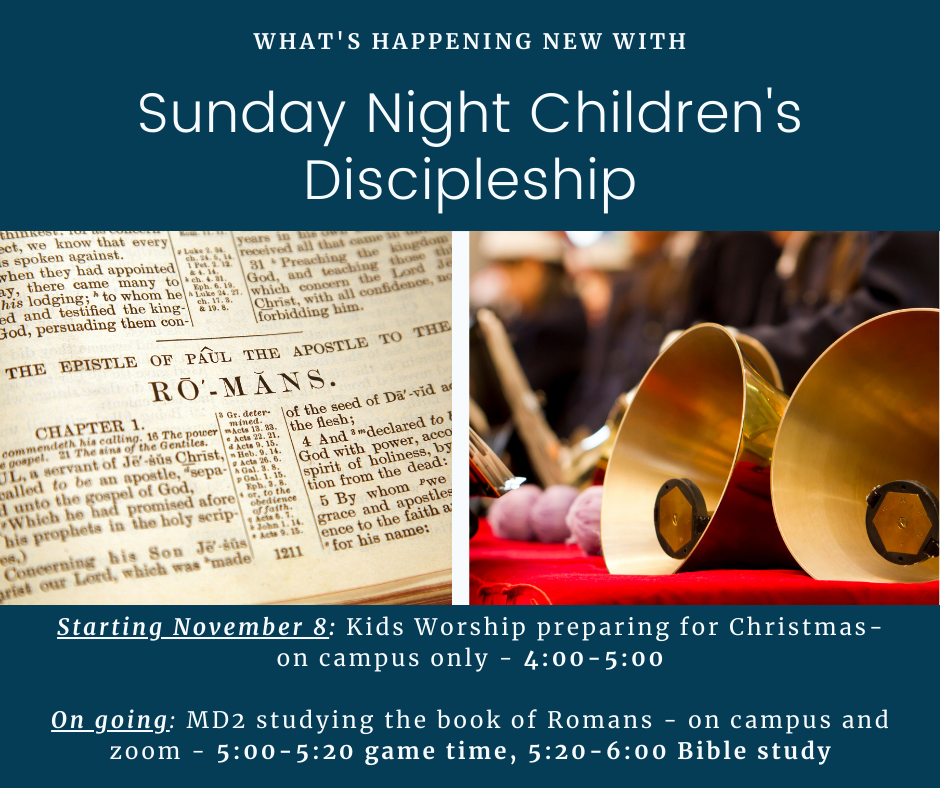 4:00 PM Kids Worship Arts: This group will begin meeting on November 8th. They gather together to learn musical skills including instrumentation, rhythm, and singing in order to encourage young worshipers and aspiring worship leaders.
5:00 PM Kids Bible Study (MD²): This is a time of games, large group lessons, and small group discussions. After game time, (outdoors if weather permitting), boys and girls (K-6) meet separately. *Currently, this Bible study is gathering on-campus and via zoom. Email for details.
6:15 PM Family Worship Service: Children in Kindergarten and older join adults for worship.
Wednesday Evenings -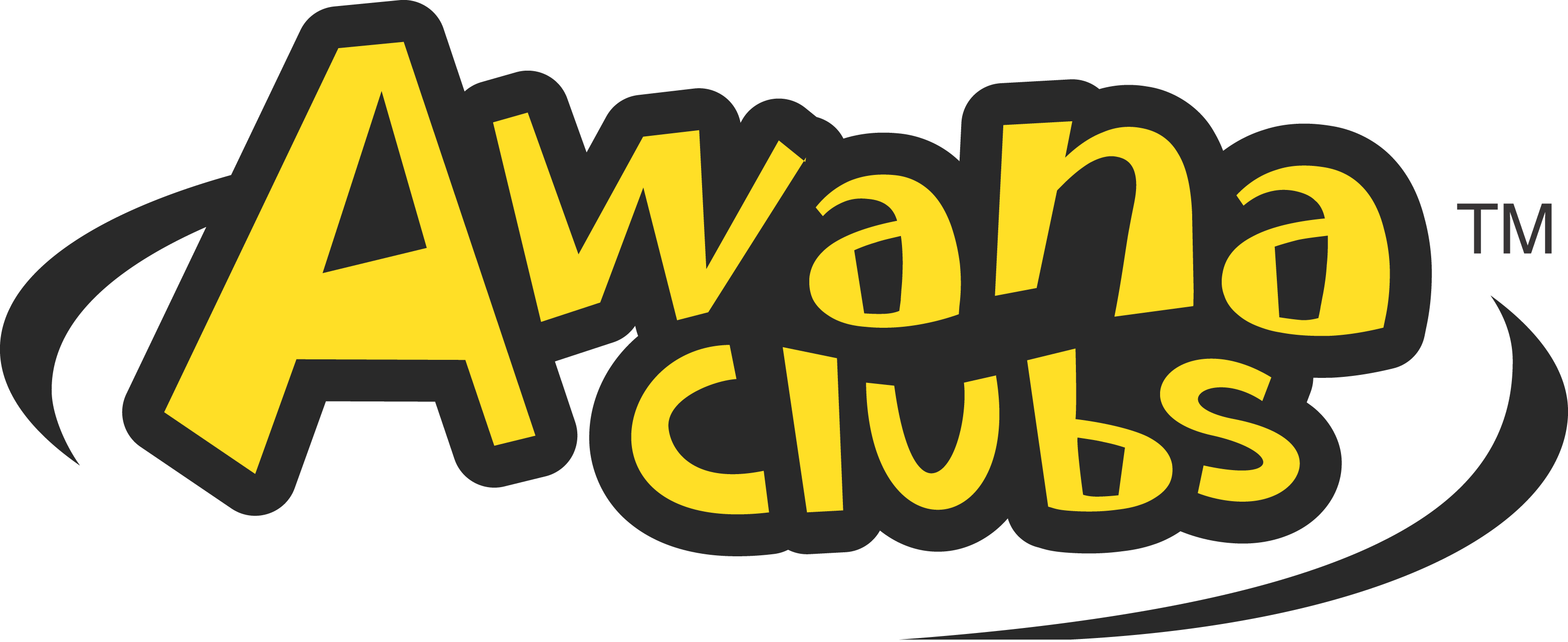 6:30 PM Discipleship: During the school year, we offer AWANA for children 3 years by September 1st through 6th grade. Children work on Scripture memorization, have a time of Bible study, and play fun games. Click here for more information.

AWANA began on September 2 with virtual and on-campus options for kindergarten through 6th grade and an on-campus only option for Cubbies. Registration for on-campus programming is currently closed. Please email for further information.

Throughout the Year -
In the summer months, children participate in Wacky Wednesdays, which consists of Bible study, followed by wet and messy games on the lawn. The Wacky Wednesday Bible study is written to correlate with the adult Bible study that is also taught during that time.

Keep up with us on Facebook for the most up to date information and weekly encouragement!