***Please click here for the March 13, 2020, most current update regarding the current Coronavirus concerns and their implications on the Kids Ministry at Matthew Road.***
*** Please click here for the March 12, 2020 update regarding the current Coronavirus concerns.***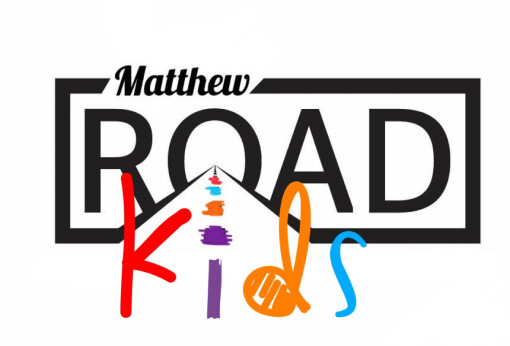 The Children's Ministry at Matthew Road serves
to introduce kids to our Savior Jesus through the power of His Word, worship of His name, fellowship of the Church, and service to others. Kids aren't the church of tomorrow, they are the church today! We strive to disciple them to know, follow, and serve Jesus to see His Kingdom come, His will be done, on earth as it is in heaven. We invite you and your family to join us for this exciting adventure!
Sunday Mornings:
8:30 AM Family Worship Service: Children 4 years and older join their parents for Worship.
9:45 AM Bible Study: Bible study classes are offered for each grade (K-6). We are currently using LifeWay's Gospel Project curriculum, which presents the centrality of the gospel within Bible storying.
11:00 AM Family Worship Service: All children, including those in the PreK (3's & 4's) class, MUST be picked up from their Sunday School classes to walk to worship with their families. Children's Church is offered during this service for children who are ages 3 yrs old - 6 yrs old and not in first grade yet. After singing and Scripture reading, children wanting to attend Children's Church will be dismissed from the service. In Children's church, the children will enjoy Biblical teaching and activities designed just for them.
Sunday Evenings:
5:00 PM Kids Bible Study (MD²): This is a time of games, large group lessons and small group discussion. After game time, (outdoors if weather permitting), boys and girls (K-6) meet separately.

6:15 PM Family Worship Service: Children in Kindergarten and older join adults for worship.
WEDNESDAY Evenings:
6:30 PM Discipleship:
During the school year, we offer AWANA for children 3 years by September 1st through 6th grade. Children work on Scripture memorization, have a time of Bible study, and play fun games. Click
here
for more information.
In the summer months, children participate in Wacky Wednesdays, which consists of Bible study, followed by wet and messy games on the lawn. The Wacky Wednesday Bible study is written to correlate with the adult Bible study that is also taught during that time.

Special Events Offered During the Year:
Parent's Night Out - We offer this once a month on a Friday evening from 6:30pm - 11:00pm. The cost is $20 per child and $10 per sibling after. Contact our preschool minister, Cyndi, at for registration information.

Wild Week - A week long VBS like experience offered for children who have completed Pre-K through 6th grade.

Preteen Extreme Weekend or Preteen Camp – Overnight summer camp experience for kids who have completed 3rd-6th grade.

Fall Festival is an annual free family event on Oct. 31st.

Preteen Fall Retreat- Offered for children in 3rd through 6th grade.

Family Christmas Celebration - more information will be posted as the event approaches.
Keep updated with the MRBC Children's Ministry online!