Awana
Awana is a ministry of our church for children 3 years old through 6th grade. The goal of Awana is to reach kids, equip leaders, and change the world with the Gospel of Christ.

Club Information
Awana at Matthew Road is for children ages 3, 4, and 5 and those in kindergarten through 6th grade. Children ages 3, 4, and 5 (the two years before kindergarten) are in Cubbies*. Children in Kindergarten, 1st, and 2nd grades are in Sparks. Children in 3rd-6th grade are in T&T.
***AWANA ON CAMPUS PARTICIPATION HAS REACHED MAXIMUM CAPACITY, but we would love for you to join us virtually. Email for details regarding virtual participation!
Special Notes
Students in Sparks and T&T may choose to participate in Awana at Matthew Road virtually. If you would like for your child(ren) to participate virtually, please mark your online registration form accordingly. Each group (Cubbies, Sparks, and T&T) has a campus participant capacity based on classroom capacity. If campus capacity is reached, we will immediately open up registration for virtual participation. We will adjust the capacities to account for those initially choosing virtual participation as necessary. Some families may choose to begin or continue using Awana materials for exclusively at-home discipleship (without participating with the Matthew Road group virtually). If you would like to utilize this option, we are happy to order materials for you. Please email to order materials and learn more about at home resources.
*Cubbies must be 3 years old by Sept. 1, potty trained, and a parent must be in a Bible study or serving in another ministry area for the Cubbie to participate on campus. We do not have a virtual participation option for Cubbies; however, materials will be available for purchase if you would like to use them for at home discipleship. Email if you would like to order Cubbies material and will not be participating in club on campus.
Click here for 5 Tips for Making your Awana year successful.
---
Online Forms for Registration
Please be sure to fill out the appropriate form for each child.
To complete the form for Cubbies (Preschool ages 3, 4, and 5), click here
To complete the form for Sparks (Kindergarten-2nd Grade), click here.
To complete the form for T&T 3/4 Boys, click here.
To complete the form for T&T 5/6 Boys, click here.
To complete the form for T&T Girls (3rd-6th combined), click here.
To pay your Awana Dues and other club related costs, click here.
---
Important Upcoming Dates
Grand Opening Night - Wednesday, September 2, 6:30-7:30pm (doors open at 6:20pm).
---
Club Costs
All Club Dues: $10 per semester

| | | | |
| --- | --- | --- | --- |
| | Book | Vest/Shirt | Bag |
| Cubbies | $12 | $12 | $7 |
| Sparks | $12 | $12 | $7 |
| T&T | $12 | $17 | $13 *New! |
Club Dues are used to pay for supplies, ongoing incentives, activities, and end of year awards. Scholarships are available for those in need and upon approval of a submitted scholarship form.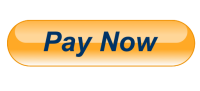 ---
For additional information or to get involved as a volunteer, please contact Jennifer Howard at