Student Ministry

Student ministry Upcoming Events
Sunday Mornings
This Sunday morning we will launch a brand new series, "Conversations with…" As we look at various spiritual, theological, and practical questions, we will do so by interviewing a variety of individuals from a variety of backgrounds. This Sunday we will spend some time discussing how to develop a healthy spiritual life while in junior high and high school, along with how those habits can impact you after high school.
We have an incredible opportunity to discuss these important things with Coach Dan Fitzgerald for our "Conversations with Dan." Dan is consider one of the top 10 assistant coaches in all of college baseball according to Baseball America. Dan also mentors young men as they transition from high school to college. We will take questions from our students as well in the Facebook comments section. I am so stoked to have Coach Dan Fitzgerald join us for our Bible study time, Sunday morning at 10AM on Facebook Live.
The article on the top 10 assistant coaches is below.
The following Sunday morning we are going to host "Conversations with Jeanna" as we discuss topics of preparing for life in adulthood and life in college with our student intern, Jeanna Goldsmith. Jeanna is in her junior year at DBU and a gifted musician so we will spend some time exploring ways to develop a life of worship.
Look for more "Conversations with…" in the weeks to come. We have some great guests already lined up.
---
Wednesday Evenings:
Join us in person or on Facebook Live or on Instagram, 6:45-8:00PM. We will spend the next few weeks looking at some of the Psalms. Music, study, games and food.
Sunday Evenings:
In person Bible studies, Sunday evenings, 5:00-6:00PM in the Common Grounds.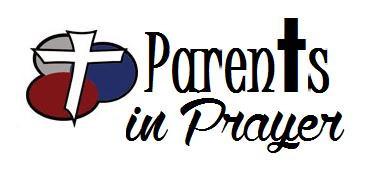 Parents, if you do not have any obligations during the time that our students are at AveNew on Wednesday nights, we are asking for you to meet in the church office and pray for our students during the AveNew hour. We all know that being a teenager during today's time is hard. They are faced with many different obstacles, peer pressure, and society pushing and pulling them away from Christ. We are asking during this one hour time period that you as parents come together and pray for our students and our student ministry.
We here at AveNew are thankful for your prayers and continued support of our students and the ministry here at Matthew Road.

If you have any further questions, please, do not hesitate to contact one of our leaders or Daniel Sweet at
, or at (214) 681-4213.