Our Staff
Ministerial Staff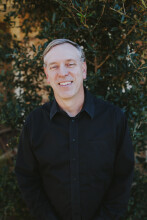 Daniel Sweet
Pastor
E-Mail:

Spouse: Kim

Children: Austin and Michael

Favorite Bible Passage:
II Corinthians 4-5

Top three music artist/bands:
Top three preachers:

Flyleaf
Chris Tomlin
CityAlight

John Piper
RC Sproul
Alistair Begg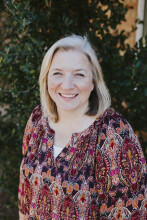 Cyndi King
Minister to Preschoolers and Their Families
E-Mail:

Spouse: Doug
Children: Nicholas, Daniel, & Jon
Favorite Bible Passage:
Book of Philippians
Top three music artist/bands:
Top three preachers:

There are too many artists to list.

However, I focus primarily on
Praise & Worship music

Allister Begg
John Piper
Francis Chan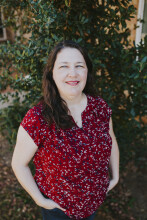 Jennifer Howard
Children's Minister
E-Mail:

Spouse: Christopher
Children: Josh, Sam, Sarah, Mykah, & Abigail
Daughters In-love: Ashley & Gabriela
Grandson: Ezra


Favorite Bible Passages:
Nahum 1:7, Psalm 4:8, Ephesians 2:8-10, and James 1:2-3
Top music artist/bands:

Keith and Kristyn Getty

The Gaither Vocal Band

Matt Maher

Andrew Peterson

80s and 90s Country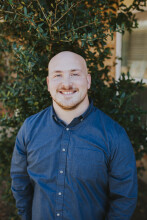 Joseph Dugger
Student Minister
E-Mail:

Spouse:

Audrey


Dogs: Bentley, Molly
Favorite Bible Passage:
Romans 5:8. "But God shows his love for us in that while we were still sinners, Christ died for us."
Top three music artist/bands:
Top three preachers:

Tenth Avenue North
Relient K
Switchfoot

J.D. Greear
Matt Chandler
John Piper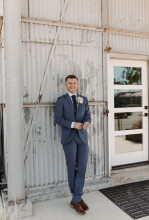 Trey Cole
Career and College Ministry Assistant
E-Mail:

Spouse - Julia

Favorite Music Artists/Bands
Shane and Shane
Celtic Worship
Austin Stone Worship
Thomas Rhett
Luke Combs
Favorite Bible Passage:
Ephesians 2:1-10: "And you were dead in your offenses and sins, in which you previously walked according to the course of this world, according to the prince of the power of the air, of the spirit that is now working in the sons of disobedience. Among them we too all previously lived in the lusts of our flesh, indulging the desires of the flesh and of the mind, and were by nature children of wrath, just as the rest. But God, being rich in mercy, because of His great love with which He loved us, even when we were dead in our wrongdoings, made us alive together with Christ (by grace you have been saved), and raised us up with Him, and seated us with Him in the heavenly places in Christ Jesus, so that in the ages to come He might show the boundless riches of His grace in kindness toward us in Christ Jesus. For by grace you have been saved through faith; and this is not of yourselves, it is the gift of God; not a result of works, so that no one may boast. For we are His workmanship, created in Christ Jesus for good works, which God prepared beforehand so that we would walk in them."
Music Staff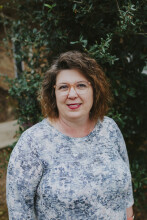 Alison Fischer
Director of Music
E-Mail:

Spouse: Curtis
Children: 2 Adult Children
Favorite Bible Passages:
Psalm 115, John 17, Hebrews 1:2-3, Hebrews 10:23, Ephesians 3:16-19
Top music artists/bands

Maverick City
Israel and New Breed
Brooke Lighertwood
Elevation Worship
John Williams
Fernando Ortega
Administrative Staff
For general information, please email
E-Mail: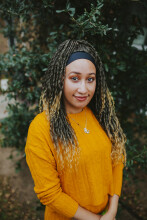 Marina McLean
Church Secretary
E-Mail:

Spouse: Morgan
Children: Nyla, Rhyland, Ryver and Nadya
Pets: 3 "Fur Babies"
Favorite Bible Passage:
Matthew 11:27 "All things have been handed over to me by my Father, and no one knows the Son except the Father, and no one knows the Father except the Son and anyone to whom the Son chooses to reveal him."
Top three music artist/bands:

Tamela Mann
Selah
Cecilia Bartoli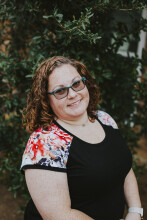 Jana Scott
Church Secretary
E-Mail:

Spouse: Andrew
Children: Jayden and Ashten
Pets: 2 doggies, Honey and Luna

Favorite Bible Passage:
James 1

Top four music artist/bands:

Sidewalk Prophets
Sanctus Real
Micah Tyler
Skillet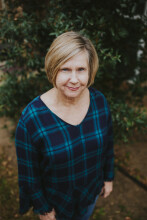 Susie Roberts
Business Administrator
E-Mail:

Children: Alex and Maggie
Grandchildren: Martin, Henry, Julia, Lucy and Norah Jane


Favorite Bible Passages:
Ephesians 3:14-19 and Revelation 21:1-4
Media Staff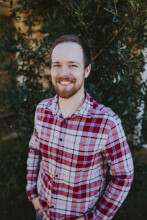 Josh Bayless
Director of Media Production
E-Mail:

Spouse:

Celeste




Favorite Bible Passage:
Romans 8:38-39: "For I am sure that neither death nor life, nor angels nor rulers, nor things present nor things to come, nor powers, nor height nor depth, nor anything else in all creation, will be able to separate us from the love of God in Christ Jesus our Lord."
Top four music artist/bands:

Red
Switchfoot
Reliant K
Chris Rice