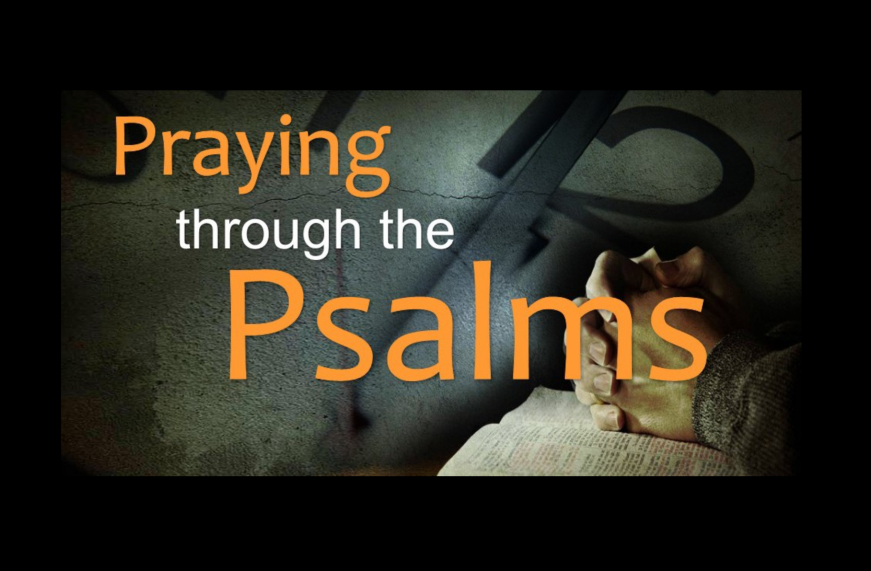 "For You do not delight in sacrifice, otherwise I would give it; You are not pleased with burnt offering. The sacrifices of God are a broken spirit; A broken and a contrite heart, O God, You will not despise." Psalm 51:16-17
The Sacrifices of God
For David and for all the Israelites who are reading this psalm, the sacrificial system of the nation of Israel would have been very familiar. There were regular sacrifices of worship and thanksgiving, along with offerings for sin. There were periodic ceremonies such as Passover and Yum Kippur, demonstrating the need for forgiveness and mercy for the whole nation. These events also celebrated God's gracious provisions for the nation in the past. For David, having been caught in this egregious sin, the religious standards of his day dictated a journey to the center of religious life, the tabernacle. There, those riddled with guilt would confess and make sacrifice. Usually the offering of a lamb or some other animal would provide tangible expression for the confessor. Confidence in such religious rites arose out of the origin of these rites. God had provided Israel with the sacrificial system. This system, which was intended to give tangible expressions to the nation in times of thanksgiving and in times of repentance, came from God. David's instinctive reaction after getting caught in adultery and murder would have been to run down to the tabernacle. However, David also knew the founder and author of these religious expressions. God never intended the ceremony to be a substitute for our hearts. God never intended the Passover to be celebrated as mere external religion. From the beginning of the formalized religious life of Israel, all of the sacrifices and ceremonies were intended to communicate profound spiritual truths that radiated out of a relationship between God and Israel. Each individual act of worship and sacrifice provided the individual the opportunity to express profound spiritual truths. These acts communicated aspects of God's relationship to that individual and to the whole nation. God never intended these acts of worship to be disconnected from the heart of the worshiper.
Religion without Relationship
God is a God of relationships. He describes His relationship to us in a variety of ways. For instance, the Bible depicts God as a loving Father and us as His children. The Bible describes our relationship to God as similar to the way a sheep relates to a good shepherd. The Bible uses imagery for Christ's relationship to the church as that of a groom to a bride. Jesus even described His relationship to Israel as a mother hen desiring to gather her chicks under her wing. God is a God of relationships and all religious expressions provided for Israel and for the church were granted by God as a means of expressing our relationship to Him. Sin breaks the relationship. God, as a God of relationships, offers grace and mercy and forgiveness. The tangible religious act of an offering for sin provided Israel a demonstrative means of expressing confession, contrition and God's willingness to forgive. Not limited to sin offerings, gratitude also draws people closer to God and thus God provided offerings of thanksgiving as a means of expression for the nation's gratitude for daily provisions. In addition to religious offerings, times of worship provided moments to cultivate intimacy. God provided worship for the Israel to enhance their relationship with Him. All of the formal religious ceremonies were intended to enhance the relationship. These ceremonies were never an end to themselves.
That is why David, though steeped in ceremonial traditions of the worship of Israel, does not run down to the tabernacle and offer a guilt offering. He has the resources. Surely the king of Israel could produce a bull or a lamb to offer. He has access for the tabernacle resided in Jerusalem, David's city. David knew that no mere external religious expression would resolve the depths of the broken relationship between him and God. God knew David's heart. God knew David's motives. God knew long before David knew that to offer a sacrifice without the heart being fully engaged would be a fraud. David offered himself to God with a full confession of his broken heart. Broken hearts happen when relationships dissolve and the offending party feels the weight of the broken relationship. Mere external expressions can never restore what is broken at the heart level. Our sin breaks the heart of God and damages our relationship to Him. God is a God of relationships. He knows our hearts better than we do. He seeks to restore the relationship because He is a God of relationships.
The Necessity of the Broken Heart
Just as Israel had the sacrificial system, the church has ceremonial aspects of our worship. In our context, as believers in Christ and as a church gathering together regularly for worship, we also have been given tangible expressions of our relationship to God. We have baptism and the Lord's Supper. The church regularly gives, sings, prays, fellowships and serves. All of these acts originate from the mind of God. Just as He provided the religious life of Israel, He has provided for the church these tangible expressions of our relationship to Him. However, just as with Israel's religious life, these expressions are not intended as an end to themselves. These religious rites provide us with physical tools to portray spiritual realities. David, after the sin with Bathsheba, knew that mere religious ceremony was insufficient to reconcile his relationship to God. In fact, mere religious ceremony is never sufficient. We are creatures of habit. We also tend toward laziness in our relationships. We get comfortable with others and take them for granted. We are prone to allow ongoing rote activities become substitutes for authentic relationship. Moments of crisis shock us out of the mundane, rote external behavior and pierce us to the heart. David likely had an active religious life when the sin with Bathsheba emerged. However, it might well be that David had defaulted to the external actions without having his heart engaged in the relationship with the God He worshiped.
The same thing can happen to us. We might sing every Sunday but as the words are coming out of our mouth, our hearts and minds are focused on something else. We might attempt to appease God through giving some money to the church or someone in need. We might try to impress God through church attendance. Just as for Israel, there is nothing inherently wrong with religious acts as God provided those to both Israel and the church. Sacrifices and burnt offerings originated with God. He gave them to Israel in order to provide tangle expressions of worship and faithfulness to Him. Giving, worship and the church also come from God. He established these aspects of religious life. God gave us tools to express gratitude, repentance, dependence and worship directed toward Him, but all of these acts must begin within the heart of the worshiper.
Prayer Focus
O God, You have created us for relationship. My sin separates me from You. No mere religious ceremony can make our relationship right. Forgive me! Restore me! Give me a desire to walk with You. Protect me from mere external religion. Engage my heart and mind as I pray, study and worship. You know my heart and You know my weaknesses. I am prone to act religious while being completely disconnected from You. Draw me close to You. Amen.
Sermon by John Wesley, The New Birth
"Ye must be born again." John 3:7
If it be said, "But that threatening, 'In the day that you eat it, you shall surely die,' refers to temporal death, and that alone, to the death of the body only;" the answer is plain: To affirm this is flatly and palpably to make God a liar; to claim that the God of truth positively affirmed a thing contrary to truth. For it is evident, Adam did not die in this sense, "in the day that he ate of it." He lived, in the sense opposite to this death, above nine hundred years after. So that this cannot possibly be understood of the death of the body, without impeaching the veracity of God. It must therefore be understood of spiritual death, the loss of the life and damage to the image of God. And in Adam all died, all human kind, all the children of men who were then in Adam's loins. The natural consequence of this is, that everyone descended from him comes into the world spiritually dead, dead to God, wholly dead in sin; entirely void of the life of God; of all that righteousness and holiness wherein Adam was created. Instead of this, every man born into the world now bears the marks of the devil in pride and self-will; the image of the beast, in sensual appetites and desires. This, then, is the foundation of the new birth, — the entire corruption of our nature. Hence it is, that, being born in sin, we must be "born again." Hence every one that is born of a woman must be born of the Spirit of God.