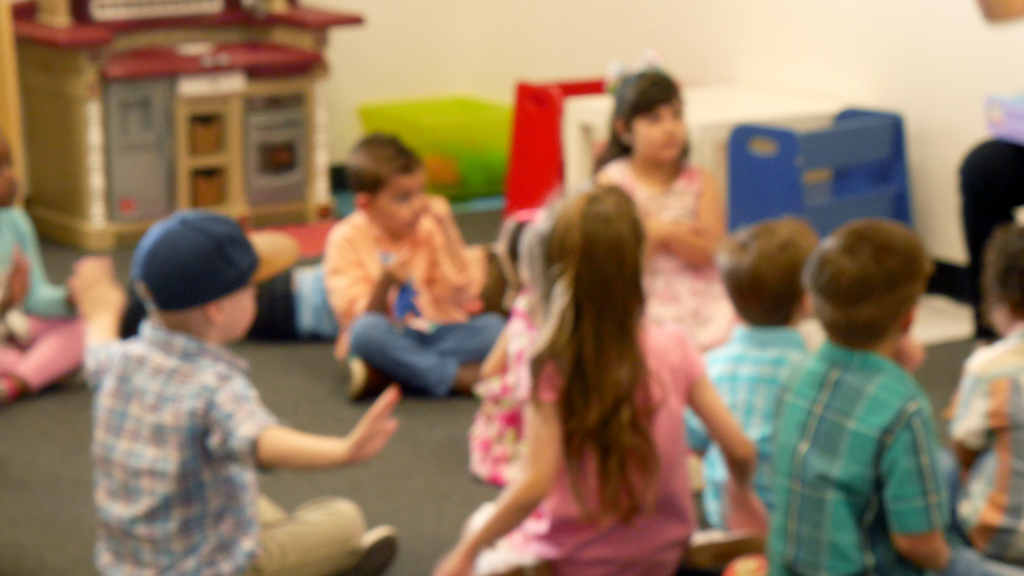 What is Family Discipleship?
Family discipleship is the family and the church cooperatively leading children to Christ through His Word. This is done through time studying and "along-the-way moments" we find ourselves in from day to day.

What does this look like in our community at Matthew Road?

It looks like learning about truths in God's Word together in small group study. We study the Bible as a whole story, emphasizing that it is one story of God's redemption.
It looks like taking time to study it line by line.
It looks like teachers/leaders encouraging children with the Word of God in "along-the-way moments:" conflict with friends, hardship for the family, anxieties, fears, celebrations, etc.
What can this look like in your home?
It can look like taking time to study God's Word, memorizing scripture, and praying together around the table, before bed, etc. As a family you can thank God for His provisions and take your own concerns to Him.
It is living out your faith in front of your children. They learn from how we live.
It looks like taking advantage of those "along the way moments" that can lead to God discussions. For instance, the family is driving and notices a beautiful sunset. This can lead to the God discussion of how amazing our Creator is.

We want to come alongside the family to disciple together. We desire to follow the charge in Deuteronomy 6 both corporately and individually.

"Hear, O Israel: The Lord our God, the Lord is one. You shall love the Lord your God with all your heart and with all your soul and with all your might. And these words that I command you today shall be on your heart. You shall teach them diligently to your children, and shall talk of them when you sit in your house, and when you walk by the way, and when you lie down, and when you rise. You shall bind them as a sign on your hand, and they shall be as frontlets between your eyes. You shall write them on the doorposts of your house and on your gates." (Deuteronomy 6:4-9 ESV)

Following this charge, our church and families should:

Love the LORD our God with all our heart, soul, and might.
The words that God has commanded us should be on our heart. We should teach them to our children and talk of them when we are at home, when we are going about our way, when it is bedtime, and when we wake up.
The words that God has commanded should always be on our mind so we are ready at any moment to lead our children to Him.
So, together, let's follow the lead of the God whom we serve. Let's remind our children of His great promises and lead them to follow Him. Parents, you are not alone in this great endeavor! We walk with you in this. We will support you, provide you with resources, pray for you, and disciple alongside you.
We will have a link for a daily devotional for kids and other resources that can assist you as you disciple at home. We will also be emailing and posting a weekly "Family Talk Tuesday" moment. This will allow for more encouragement and even discussion in the comment section of the Facebook post for us to encourage one another. There will also be discipleship resources for your family in the church office for you to utilize at your convenience.
I would love to talk to you more about how discipleship can look in your family. Please reach out if you have any questions. You are welcome to email me at