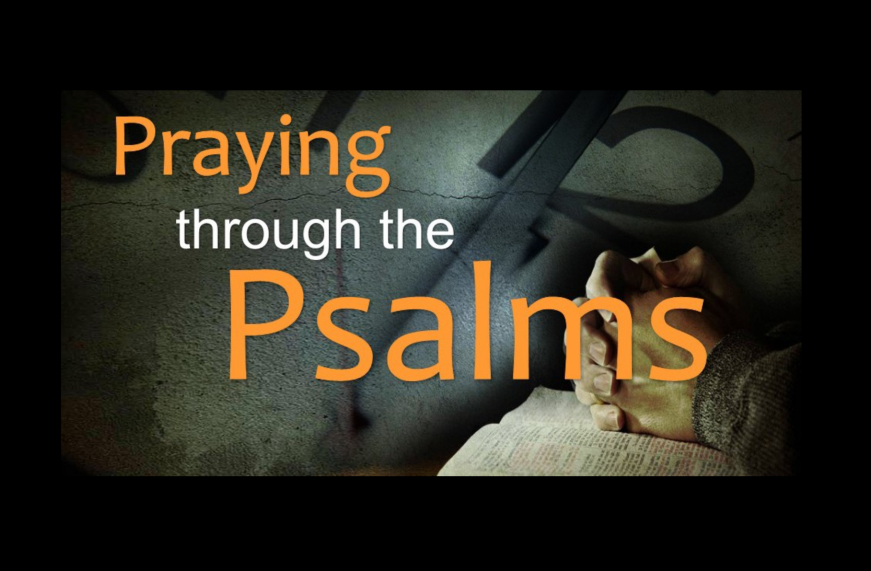 "Be gracious to me, O God, according to Your lovingkindness; According to the greatness of Your compassion blot out my transgressions. Wash me thoroughly from my iniquity and cleanse me from my sin." Psalm 51:1-2
The Psalms of David
David's sin with Bathsheba occurred after over two decades of David's reign as the King of Israel. From the time of his youth, he had composed music for a variety of purposes, even singing before the prior king of Israel. Prior to writing Psalm 51, David had written many other psalms over his life as a shepherd and during the time of his public life as king. In fact, about half of all of the psalms in the Book of Psalms were composed by David. That means David wrote over 80 songs with a wide variety of themes. He wrote the praise songs of the nation, including songs of liberation and songs of thanksgiving. He wrote songs that described the creative power of God. He wrote about the lovingkindness of God in daily life. He crafted several psalms that reflected on God's rescuing power in times of trouble for Israel. David even wrote intensely personal songs that described God's faithfulness when enemies surrounded him. All of these psalms identified aspects of the character of God as the underpinnings of praise and worship.
 
Just for the sake of comparison, consider some of the introductions to David's psalms.
Psalm 4, "Answer me when I call, O God of my righteousness! You have relieved me in my distress; Be gracious to me and hear my prayer."
Psalm 8, "Oh Lord our Lord how majestic is Your name in all the earth Who have displayed Your splendor above the heavens!"
Psalm 16, "I will bless the LORD who has counseled me; Indeed, my mind instructs me in the night. I have set the LORD continually before me; because He is at my right hand, I will not be shaken."
Psalm 23, "The Lord is my shepherd He makes me lie down in green pastures; He leads me beside quiet waters. He restores my soul; He guides me in the paths of righteousness for His name's sake."
Psalm 29, "Ascribe to the Lord, O sons of the mighty, Ascribe to the Lord glory and strength."
Psalm 34, "I will bless the LORD at all times; His praise shall continually be in my mouth. My soul will make its boast in the LORD;
Psalm 59, "Deliver me from my enemies, O my God; Set me securely on high away from those who rise up against me."
Psalm 101, "I will sing of lovingkindness and justice, To You, O Lord, I will sing praises."
Psalm 103, "Bless the Lord, O my soul, And all that is within me, bless His holy name."
Psalm 139, "O LORD, You have searched me and known me. You know when I sit down and when I rise up; You understand my thought from afar...and are intimately acquainted with all my ways. Even before there is a word on my tongue, Behold, O LORD, You know it all. You have enclosed me behind and before, and laid Your hand upon me. Such knowledge is too wonderful for me; It is too high, I cannot attain to it."
Psalm 144, "Blessed be the LORD, my rock, Who trains my hands for war, my fingers for battle; My lovingkindness and my fortress, My stronghold and my deliverer, My shield and He in whom I take refuge, Who subdues my people under me."
Some of these psalms are so hopeful in their message. Some of them are so worshipful in their expressions. Many of them are directed toward God, a cry of the heart of the psalmist. In Psalm 51, David cried out to God, which David had done in many of his psalms as we just read. Only in this psalm he doesn't cry out a blessing to God. He doesn't bless God for the creation. He doesn't shout thanks to God for His past provisions for Israel. He doesn't ask God to rescue Israel from her enemies. David doesn't even seek God's rescue from his own personal enemies. The Book of Psalms is filled with all of these types of expressions to God by David. There is a striking contrast in Psalm 51 when compared to David's other writings. In Psalm 51, David asked God to save him. Only this time, David asked God to save him from God. God and His holy character became the enemy to David. David and his adulterous and murderous acts stoked the anger of His Divine Adversary. Later in this psalm he declares, "Against You and You only have I sinned so that You are justified when You speak and blameless when You judge." David prayed to God in order to be rescued from God, from His just judgment and wrath. Often times we will say, "Jesus died to save us from our sins." This is true. But the reason we need to be saved from our sins is God's holy character, God's justice and righteousness. Outside of the grace of God in Christ, we would bear the full weight of God's just punishment for sin. In Christ, God has saved us from His own wrath. The beauty in this stark realization is that God longs to extend His mercy. Isaiah 30:18 says it this way, "Therefore the LORD longs to be gracious to you, and therefore He waits on high to have compassion on you. For the LORD is a God of justice; How blessed are all those who long for Him." In Christ God saves us from His own just wrath. In Christ God saves us from Himself, which is something He loves to do. We deserve wrath. He moved heaven and earth so that we could receive mercy. For those who have faith in Christ, the love of God has conquered.
Prayer Focus
O God, You have saved me. You have saved me from my sin. You have saved me from the consequence of my sin. You have provided Jesus Christ as my substitute. I confess that outside of Christ I deserve a just condemnation. In Christ, You now see me as completely forgiven. Thank You for Your grace.
Sermon by John Wesley, The New Birth
"Ye must be born again." John 3:7
It is not difficult for any who has considered these things, to see the necessity of the new birth, and to answer the Third question, to what end, is it necessary that we should be born again? It is very easily discerned, that this is necessary, First, in order to holiness. For what is holiness according to the oracles of God? Not a bare external religion, a round of outward duties, how many they be, and how exactly performed. No: Gospel holiness is no less than the image of God stamped upon the heart; it is no other than the whole mind which was in Christ Jesus; it consists of all heavenly affections and tempers mingled together in one. It implies such a continual, thankful love to Him who has not withheld from us his Son, his only son, as makes it natural, and in a manner necessary to us, to love every child of man; as fills us "with bowels of mercies, kindness, gentleness, long-suffering:" It is such a love of God as teaches us to be blameless in all manner of conversation; as enables us to present our souls and bodies, all we are and all we have, all our thoughts, words, and actions, a continual sacrifice to God, acceptable through Christ Jesus. Now, this holiness can have no existence till we are renewed in the image of our mind. It cannot commence in the soul till that change be wrought; till, by the power of the Highest overshadowing us, we are "brought from darkness to light, from the power of Satan unto God;" that is, till we are born again; which, therefore, is absolutely necessary in order to holiness. But "without holiness no man shall see the Lord," shall see the face of God in glory. Of consequence, the new birth is absolutely necessary in order to eternal salvation. Men may indeed flatter themselves (so desperately wicked and so deceitful is the heart of man!) that they may live in their sins till they come to the last gasp, and yet afterwards live with God; and thousands do really believe, that they have found a broad way which leads not to destruction. "What danger," say they, "can a woman be in that is so harmless and so virtuous? What fear is there that so honest a man, one of so strict morality, should miss of heaven; especially if, over and above all this, they constantly attend on church and sacrament?" One of these will ask with all assurance, "What! Shall not I do as well as my neighbors?" Yes, as well as your unholy neighbors; as well as your neighbors that die in their sins! For you will all drop into the pit together, into the nethermost hell! You will all lie together in the lake of fire; "the lake of fire burning with brimstone." Then, at length, you will see (but God grant you may see it before!) the necessity of holiness in order to glory; and, consequently, of the new birth, since none can be holy, except he be born again.