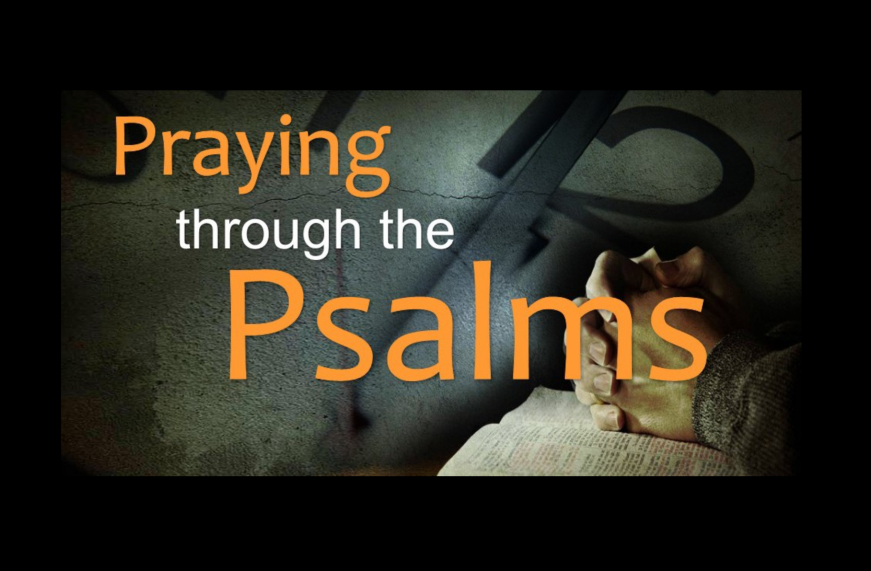 "For You do not delight in sacrifice, otherwise I would give it; You are not pleased with burnt offering. The sacrifices of God are a broken spirit; A broken and a contrite heart, O God, You will not despise." Psalm 51:16-17
The Heart
We live in a world of amazing medical advances. More than any generation before us, we understand the essential function of the muscle that resides in the center of our chests. We know with a great degree of detail the intricate operations of the human heart. The heart functions as the primary organ for the support of the rest of the body. When the heart stops, we die. Because of the essential nature of the heart to the health of each one of us, specialists in the medical profession spend their entire careers focused on the health of the heart. In the spiritual realm, the "heart" also functions as the primary support to the rest of our spiritual life. As an example, in this very verse, the psalmist uses "spirit" and "heart" interchangeably, "a broken spirit; A broken and a contrite heart…" Even in the world of modern science, we still speak of "a broken heart." We speak of having "our hearts moved" or "our hearts full." Just as the heart functions as the core of the person's physical health, we speak of the core of a person's spiritual health in terms of the "heart." A heart surgeon understands exactly what his daughter means when she tells him that she has a "broken heart." However, that surgeon also knows that none of the medical treatment he uses on a daily basis can eliminate that particular heartache. In the physical realm, a person could appear fairly healthy on the outside, but their heart may possess an underlying structural problem. So too, in the spiritual realm, a person may appear fairly healthy on the outside, but at the core of their spiritual being, not visible to those around them, there may be an underlying spiritual problem.
As we take a few days to contemplate the confession of David in Psalm 51, we begin with a heart examination. No EKG needed for this. Instead, we begin these forty days of prayer with some spiritual health questions. Right now, what does your heart love more than anything else in the world? On a daily basis, what cravings in the emotional, relational and spiritual realm mark your thoughts? What bitter thoughts reside deeply in your mind? Is there some hidden aspect of your daily life that you want no one else to know about? Do people around you perceive your spiritual life to be substantially better than it really is? When we discuss the contrite heart, it is best to begin with an honest assessment of our heart's condition. When we go to a heart specialist, we need an honest evaluation of the physical health of our heart. Though we don't want any problems with our heart, if there is a problem, we know that to begin the path to heart health we must begin with a legitimate, authentic assessment of our heart's health. So also with our spiritual health, we begin with an assessment of our heart.
"Wish"ful Thinking about the Heart
The opening lines of a famous song at Disney goes something like this: "When you wish upon a star, makes no difference who you are, anything your heart desires, will come to you. If your heart is in your dream, no request is too extreme, when you wish upon a star as dreamers do..." This sentiment follows the long held view of many that all you need to do in life is to "follow your heart." There are some immediate and obvious disconnects from reality in this song. For me personally, as a 48 year old, weakening and slowing as I age, I can dream of playing in the NBA all I want. My heart can be set upon playing in an NBA All-star game or winning an NBA title. Despite all the wishing, dreaming and heartfelt desire, reality dictates differently. I am way too slow and way too old not to mention the thousand plus talent issues. However, the more fundamental flaw with this overly optimistic view of life comes from its unrealistically hopeful view of the human condition. Underlying the very optimistic worldview is the unrealistic view that the heart possesses natural goodness.
Realistic Thinking about the Heart
Disney's worldview concerning the condition of the human heart compared to the Scripture's worldview concerning the condition of the heart could not be more distinct. Disney holds the view that if we follow the desires of our heart that our dreams will come true. In other words Disney views our heart as the conduit to good things. The Bible describes the heart in quite a different way. According to God, our hearts are completely untrustworthy. Jeremiah the prophet said it this way. "The heart is more deceitful than all else and is desperately sick; Who can understand it?" Jeremiah 17:9. The heart is the most deceitful thing in the world, according to the prophet Jeremiah. Our hearts tell bad lies. We lie to ourselves by pretending to be more spiritual than we really are. We lie to ourselves by pretending to be far less sinful than we really are. We lie to others by constantly presenting ourselves as kinder and more gracious than our actual thoughts. Worse of all we lie to God, trying to hide from Him our true struggles with sin. Our attitudes betray us. Our words betray us. Our actions betray us. In our natural bent, our heart leads us away from the things of God and away from that which is good.
We see this in the life of David. David defeated Goliath. We see David leading the nation into battle for the sake of the name of God. David, the anointed king of Israel, wrote many of the psalms, including this one. David prepared Israel for the construction of the temple as the locus for the worship life of the nation. All of this good but on the inside there was clearly trouble. After years of spiritual life and service, David's deceptive heart betrayed him. This psalm, Psalm 51, comes from the pen of David. The inspiration for the psalm is not one of David's moments of success. Instead, this psalm comes from David's failures. David committed adultery with Bathsheba and then tried to cover for that sin with a greater evil, the killing of Uriah, Bathsheba's husband. The condition of David's heart was evil. This is quite a different and more realistic view of the heart than the song at a theme park. David followed the dreams of his heart. The results were catastrophic. We must pursue our relationship with God with a realistic view of who He is and who we are. He is absolutely holy and we are prone to sin in thoughts, words and actions.
Prayer Focus
God, we see in Your Word that our hearts are prone toward trouble. Even if no one else can see the inner thoughts of my heart and mind, You see and know them all. Father, kind and gracious Lord, please protect me from my own hidden motives. Please lead me away from the temptations that reside within my own heart. My heart is not naturally pure. But You, Oh Lord, are pure. Take of Your heart and mind and give to me just a small measure so that I might be more like You.
Sermon by John Wesley, The New Birth
"Ye must be born again." John 3:7
If any doctrines within the whole compass of Christianity may be properly termed fundamental, they are doubtless these two, — the doctrine of justification, and that of the new birth: The former relating to that great work which God does for us, in forgiving our sins; the latter, to the great work which God does in us, in renewing our fallen nature. In order of time, neither of these is before the other: in the moment we are justified by the grace of God, through the redemption that is in Jesus, we are also "born of the Spirit;" but in order of thinking, as it is termed, justification precedes the new birth. We first conceive his wrath to be turned away, and then his Spirit to work in our hearts. How great importance then must it be of, to every child of man, thoroughly to understand these fundamental doctrines! From a full conviction of this, many excellent men have wrote much concerning justification, explaining every point relating to it, and opening the Scriptures which treat upon it. Many likewise have written on the new birth: And some of them largely enough; but yet not so clearly as might have been desired, nor so deeply and accurately; having either given a dark, abstruse account of it, or a slight and superficial one. Therefore, a full, and at the same time a clear, account of the new birth, seems to be wanting still; such as may enable us to give a satisfactory answer to these three questions: First, why must we be born again? What is the foundation of this doctrine of the new birth? Secondly, how must we be born again? What is the nature of the new birth? And, Thirdly, for what reason must we be born again? To what end is it necessary? These questions, by the assistance of God, I shall briefly and plainly answer; and then subjoin a few inferences which will naturally follow. First, why must we be born again? What is the foundation of this doctrine? The foundation of it lies near as deep as the creation of the world; in the scriptural account whereof we read, "And God," the three-one God, "said, Let us make man in our image, after our likeness. So God created man in his own image, in the image of God created he him:" (Gen. 1:26, 27) — Not barely in his natural image, a picture of his own immortality; a spiritual being, endued with understanding, freedom of will, and various affections; — nor merely in his political image, the governor of this lower world, having "dominion over the fishes of the sea, and over all the earth;" — but chiefly in his moral image; which, according to the Apostle, is "righteousness and true holiness." (Eph. 4:24) in this image of God was man made. "God is love:" Accordingly, man at his creation was full of love; which was the sole principle of all his tempers, thoughts, words, and actions. God is full of justice, mercy, and truth; so was man as he came from the hands of his Creator. God is spotless purity; and so man was in the beginning pure from every sinful blot; otherwise God could not have pronounced him, as well as all the other work of his hands, "very good" (Gen. 1:31) This he could not have been, had he not been pure from sin, and filled with righteousness and true holiness. For there is no medium: If we suppose and intelligent creature not to love God, not to be righteous and holy, we necessarily suppose him not to be good at all; much less to be "very good." But, although man was made in the image of God, yet he was not made immutable. This would have been inconsistent with the state of trial in which God was pleased to place him. He was therefore created able to stand, and yet liable to fall. And this God himself apprized him of, and gave him a solemn warning against it. Nevertheless, man did not abide in honor: He fell from his high estate. He "ate of the tree whereof the Lord had commanded him, you shalt not eat of it." By this willful act of disobedience to his Creator, this rebellion against his Sovereign, he openly declared that he would no longer have God to rule over him; That he would be governed by his own will, and not the will of Him that created him; and that he would not seek his happiness in God, but in the world, in the works of his hands. Now, God had told him before, "In the day that you eat" of that fruit, "you will surely die." And the word of the Lord cannot be broken. Accordingly, in that day he did die: He died to God, — the most dreadful of all deaths. He lost the life of God: He was separated from Him, in union with whom his spiritual life consisted. The body dies when it is separated from the soul; the soul, when it is separated from God. But this separation from God, Adam sustained in the day, the hour, he ate of the forbidden fruit. And of this he gave immediate proof; presently showing by his behavior, that the love of God was extinguished in his soul, which was now "alienated from the life of God." Instead of this, he was now under the power of servile fear, so that he fled from the presence of the Lord. Yea, so little did he retain even of the knowledge of Him who fills heaven and earth, that he endeavored to "hide himself from the Lord God among the trees of the garden:" (Gen. 3:8) So had he lost both the knowledge and the love of God, without which the image of God could not subsist. Of this, therefore, he was deprived at the same time, and became unholy as well as unhappy. In the room of this, he had sunk into pride and self-will, the very image of the devil; and into sensual appetites and desires, the image of the beasts that perish.