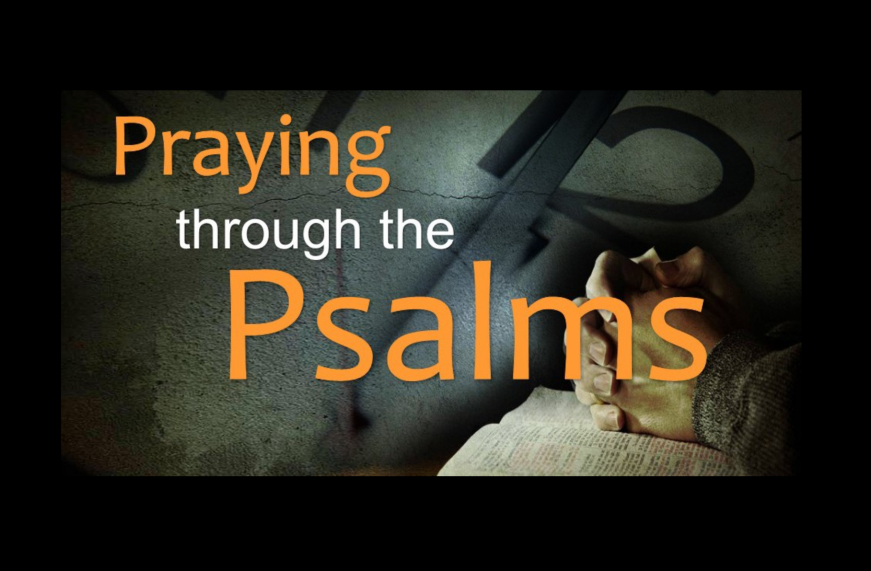 "13For You formed my inward parts; You wove me in my mother's womb. 14I will give thanks to You, for I am fearfully and wonderfully made; Wonderful are Your works, And my soul knows it very well. 15My frame was not hidden from You, When I was made in secret, And skillfully wrought in the depths of the earth; 16Your eyes have seen my unformed substance; And in Your book were all written the days that were ordained for me, When as yet there was not one of them. 17How precious also are Your thoughts to me, O God! How vast is the sum of them! 18If I should count them, they would outnumber the sand. When I awake, I am still with You." Psalm 139:13-18
You Formed Me!
God made you. He made you just the way He intended. He gave you your smile, your laugh, your eye color, your hair color, and all your other features. The complexity of the ability to hear, see, taste, smell, and feel comes from Him. The complexity of child development in the womb along with the intricate details that make life even possible prompts the psalmist to say, "I am fearfully and wonderfully made." This is a helpful truth. The standard for beauty comes from God and not from the culture. He gets to determine worth, value, and beauty. The magazine covers at the checkout counter declare all types of tips for making yourself more beautiful. In the process, often times the opposite occurs. We feel more inadequate as the guy with the perfect hair, teeth, and muscles stands next to the perfect girl. The greatest beauty of a human goes well beyond some airbrushed cover story. The scientifically baffling complexity of the average, not so cover girl, person points to the incredible work of our Creator.
Contemplation of the miraculous work of God in creating each and every person generates both fear and wonder. "Fearfully" because of the timidity the psalmist feels when he realizes the power and authority God possesses in order to create a human being. "Wonderfully" because of the beauty of God's work in making people. From Spurgeon… "Take notice of the curious frame of the body…the Latin Vulgate renders it, "painted as with a needle," like a garment of needlework, of diverse colors, richly embroidered with nerves and veins."
This wonderful work of God does not end with the birth of the child. God's sovereignty covers the entire span of life. "And in Your book were all written the days that were ordained for me." God creates my life. God directs my life. God takes my life. It is in His hands and according to His will. Is His sovereignty terrifying? Does His ability to, at His mere will, give and take life scare the psalmist? "When I awake, I am still with You." What a comforting thought! If God made us then He can take care of us, especially when we consider the spectacular nature of His craftsmanship in putting us together. If every facet of my life resides in the hands of God then I can go to sleep with no fear.
Prayer Focus
Thank You God for making me the way You have made me. Help me not struggle with envy over false standards of beauty. You make each infant precious. You have made me and I want to honor Your work in my life. With the psalmist I declare that "I am fearfully and wonderfully made." All of this to the glory of Your name, Amen.
Sermon by John Wesley "Awake, You that Sleeps"
"Awake, you that sleeps, and arise from the dead, and Christ shall give you light." Eph. 5:14.
This is another character of the sleeper here spoken to is that he abides in death, though he knows it not. He is dead unto God, "dead in trespasses and sins." For, "to be carnally minded is death." Even as it is written, "By one man, sin entered into the world, and death by sin; and so death passed on to all men." Not only temporal death, but likewise spiritual and eternal death. "In that day that you eat," said God to Adam, "you will surely die." Not merely bodily as he then became mortal, but spiritually. You will lose the life of your soul. You will die to God, will be separated from Him, your essential life and happiness. Thus, first was dissolved the vital union of our soul with God. Insomuch that "in the midst of" natural "life, we are" now in spiritual "death." And herein we remain, until the Second Adam becomes a quickening Spirit to us, till He raises the dead, the dead in sin, in pleasure, riches or honors. But, before any dead soul can live, he "hears" (hearkens to) "the voice of the Son of God." He is made sensible of his lost estate, and receives the sentence of death in himself. He knows himself to be "dead while he lives." Dead to God, and all the things of God, having no more power to perform the actions of a living Christian than a dead body to perform the functions of a living man. And most certain it is, that one dead in sin has not "senses exercised to discern spiritual good and evil." "Having eyes, he sees not; he has ears, and hears not." he does not "taste and see that the Lord is gracious." He "has not seen God at any time," nor "heard His voice," nor "handled the word of life." In vain is the name of Jesus "like ointment poured forth, and all his garments smell of myrrh and aloes." The soul that sleeps in death has no perception of any objects of this kind. His heart is "past feeling," and understands none of these things. And hence, having no spiritual senses, no inlets of spiritual knowledge, the natural man receives nothing of the things of the Spirit of God. He is so far from receiving them, that whatsoever is spiritually discerned is mere foolish to him. He is not content with being utterly ignorant of spiritual things, but he denies the very existence of them. And spiritual sensation itself is to him the foolishness of folly. "How," says he, "can these things be? How can any man know that he is alive to God?" Even as you know that your body is now alive. Faith is the life of the soul, and if you have this life abiding in you, you want no marks to evidence it to yourself, but that which is the witness of God, which is more and greater than ten thousand human witnesses.