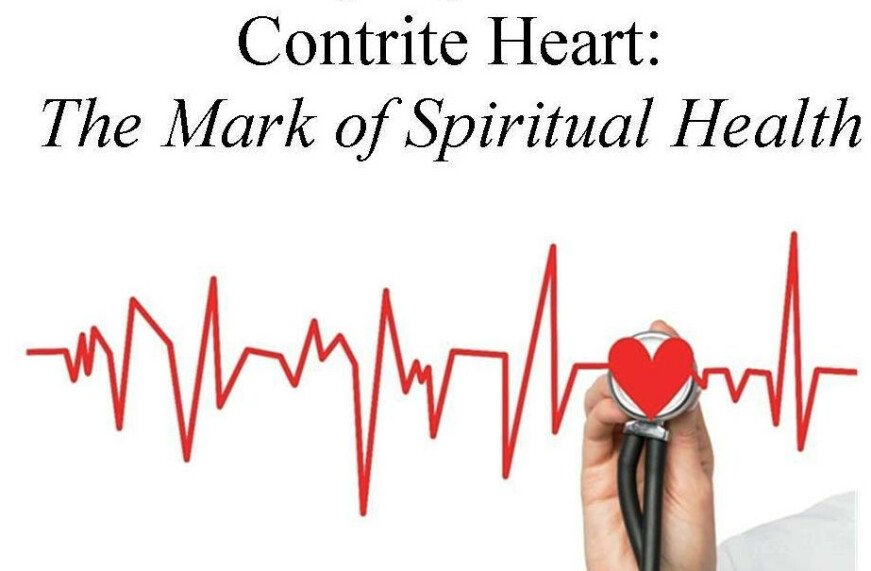 Day 34, Friday, September 23
Just a reminder that we will host a prayer time on Sunday morning at 7:50 in the conference room, hosted by Josh and Marcy. We will also have a time of prayer on Sunday evening at 8:00 PM. Also, on Sunday from 12-6PM we are hosting a time of prayer where we are asking individuals or families to sign up to pray in 30 minute blocks of time. You can come to the church and pray together in the conference room. You can also pray together with your family and friends at your own home. We will provide some suggested items for prayer focus that will hopefully help guide your 30-minute prayer time.
"How blessed is the man who does not walk in the counsel of the wicked, nor stand in the path of sinners, nor sit in the seat of scoffers! But his delight is in the law of the LORD, and in His law he meditates day and night. He will be like a tree firmly planted by streams of water, which yields its fruit in its season and its leaf does not wither; and in whatever he does, he prospers." Psalm 1:1-3
The Contrite Heart and the Bearing of Fruit
The bearing of fruit marks the penitent, humble servant of God. Fruit comes from the work of God's Word within the life of the contrite. As we can see in this Psalm, rejecting sin and embracing God's Word produces fruit, "like a tree firmly planted by streams of water, which yields its fruit in its season and its leaf does not wither." Working from the end result back to the fundamental cause, let's take a moment to consider the type of fruit God has in mind. In other words, if I am living a contrite-hearted type of life, what evidences will manifest themselves in my life? This is so critical. Psalm 51 gives us a great promise. "The sacrifices of God are a broken spirit; A broken and a contrite heart, O God, You will not despise." I want my life to be an offering to God that is acceptable to Him. This promise from God provides such assurance. If we offer to Him our contrite and broken heart, He will receive our lives as an acceptable sacrifice to Him. But the challenge becomes ascertaining whether my heart is authentically contrite. If we are contrite, we will bear fruit. We will be like a fruit tree with an abundant supply of water. What fruit? What types of attitudes and actions would we see in our lives if we are truly living the broken and contrite-hearted life?
In the Sermon on the Mount, Jesus provided the means by which we can measure the authentic citizens of His kingdom. "You will know them by their fruit. Not everyone who says to Me, 'Lord, Lord,' will enter the kingdom of heaven, but he who does the will of My Father who is in heaven will enter." Just like the first psalm promised fruit in the life of anyone who loves God's Word, Jesus promised fruit as the outcome for anyone living out His words. From the content of the Sermon on the Mount there are several attributes that must be resident in the life of those living in His kingdom. First, there should be the fruit produced in our lives as described in the Beatitudes. "Blessed are the poor in spirit…blessed are those who mourn…blessed are the humble…blessed are those who hunger for righteousness…blessed are the merciful…blessed are the pure in heart…blessed are the peacemakers…blessed are those who are persecuted for the sake of Christ and His righteous standards…" These attributes distinguish a follower of Christ from those outside the kingdom. Notice, even in this list, Jesus begins with the contrite heart, those who are "poor in spirit." Do these attributes in the beatitudes reflect our daily lives? We see further in the Sermon on the Mount that the bearing fruit, hearing the teachings of Christ and following them, will be seen in the way we love others with authentic, godly love. We will love our enemies and pray for those who persecute us. We will withhold our murderous anger that resides in our hearts. We will keep our thoughts about others pure. We will keep our words pure, speaking truth with kindness. "You are the salt of the earth…you are the light of the world…do your good works in such a way that people will see your good works and glorify your Heavenly Father." In contemplating these righteous standards as presented by Christ, do these types of actions reflect our lives? Are we bearing fruit in these areas?
The yielding of fruit, according to the Sermon on the Mount, will also be seen in how we give, pray and fast, so that our external religious activities are motivated by our worship of God and not by a desire to empress others. "When you give…when you pray…when you fast…do so in secret and your Heavenly Father who sees what is done in secret will reward you." The bearing of fruit also includes a use of our resources for the sake of the kingdom. Fruit-bearing followers use their resources as a means to establish the kingdom. Contrite-hearted followers of Christ seek after heavenly rewards and not earthly treasure. Jesus said, "store up for yourselves treasures in heaven." Kingdom citizens see their resources as a means of saving for the future, not in retirement in this life, but in heavenly reward in the next life. One mark of fruit-bearing living is the way we spend our time, money and gifts. The "poor in spirit" live with their hands open. The contrite-hearted live with their resources focused on the needs of others for the sake of the kingdom of God. "Seek first the kingdom of God and His righteousness and all these other things will be added to you." In Matthew 7 Jesus provided some additional distinctives of the "poor in spirit." If we are humble before God and others, we live free of the judgment and condemnation of others, but instead we will live with the constant desire for good in others. "Do to others as you would have them do to you."
Tomorrow we will exam fruit bearing attributes from other texts throughout the Bible. For today, we should to take a moment of self-evaluation. Does my life appear to be bearing fruit, fruit as Christ described in the Sermon on the Mount? If I am truly living with a contrite heart, then do my attitudes reflect the beatitudes? If I am truly living the contrite-hearted life, then does my worship reflect the God-centered worship as described in the Sermon on the Mount? If I am humble before God and others, does an analysis of my time, money and other resources reflect God's kingdom priorities? Am I forgiving and gracious toward others? Do I treat others the way I would want them to treat me? We are thirty-four days into the study on the contrite heart. Is there any transformation in my life that reflects the biblical standards for those with broken hearts before God?
Prayer Focus
Oh Lord, work in my life. Test me Oh Lord and reveal to me areas where I am not bearing fruit. Give me a contrite heart. Out of a contrite heart, produce transformed attitudes and actions. May Your kingdom be evident in my priorities today. May Your kingdom be a constant focus of my heart. Impact my life through Your Word. Impact others through my transformed life. In the name of Christ, Amen.
From Bunyan's The Acceptable Sacrifice
Man, as he comes into the world, is not only a dead man, a fool, proud, self-willed, and fearless, but he is a false believer concerning God. Let God report of himself plainly, man by nature will not believe this report of him. No, they are vain in their imaginations, and their foolish heart is darkened; wherefore they turn the glory of God, which is his truth, into a lie (Rom 1:21-25). God says, He sees; they say, He does not see; God says, He knows; they say, He does not know: God says, None is like himself; yet they say, He is altogether like them: God says He will do good; they say, He will neither do good nor evil (Job 22:13, 14; Psa 50:21; Job 21:14, 15; Mal 3:14; Zeph 1:12). Thus they falsely believe concerning God. Now, what shall God do to save these men? If he hides himself and conceals his glory, they perish. If he sends to them by his messengers, and forbears to come to them himself, they perish. If he comes to them and forbears to work upon them by his word, they perish: if he works on them, but not effectually, they perish. If he works effectually he must break their hearts, and make them, as men wounded to death, fall at his feet for mercy, or there can be no good done on them; they will not rightly believe until he fires them out of their misbelief, and makes them to know, by the breaking of their bones for their false faith, that he is, and will be, what he has said of himself in his holy Word. The heart, therefore, must be broken before the man can come to good.