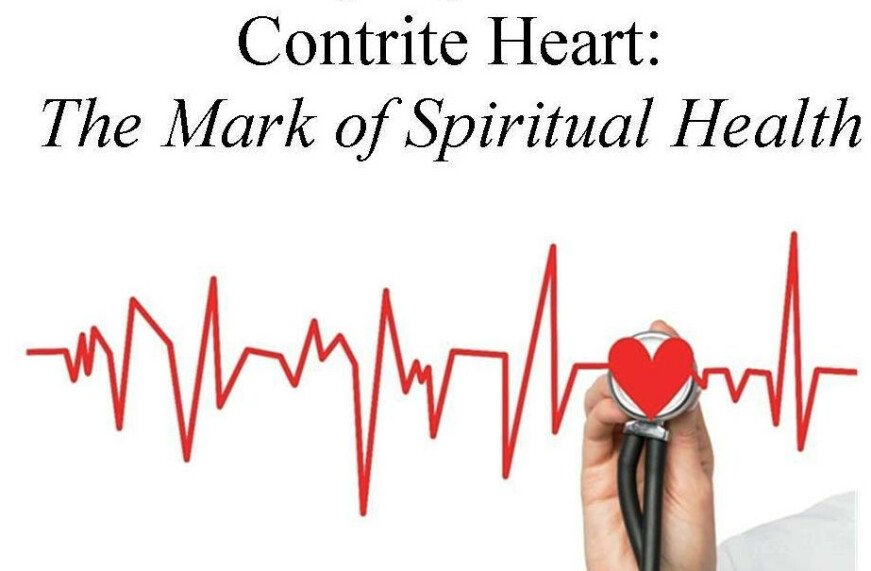 Day 30, Monday, September 19
Come, let us worship and bow down, let us kneel before the LORD our Maker. For He is our God, and we are the people of His pasture and the sheep of His hand. Psalm 95:6-7
The Contrite Heart is a Dependent Heart
God is our Creator. We have been made by Him and for Him. He is a God of relationships. Our creation by Him is for the purpose of a relationship with Him. There are a variety of portraits in the Bible that depict our relationship with God. Many of these portraits convey more than the Creator and creature relationship. For instance, the biblical image of a parent to a child communicates many aspects of our relationship to God. There is the picture of God as the master and we as His servants. There is the New Testament portrait of the church as the bride of Christ. These images allow our minds to grapple with the incredibly complex notion of an infinite God loving His finite people. Another portrait of our relationship to God is that of a sheep to a shepherd. This agrarian language spoke so clearly to the culture of ancient Israel and to the people of the time of Christ. Shepherds and sheep were common to everyone. This image points to our continual dependence upon God. Sheep are helpless and completely dependent on their shepherd. The shepherd brings the sheep into the pasture. He watches over them. They live under the protective care of the shepherd. It's a personal and close relationship. "The sheep of His hand" provides us with the portrait of the personal care of the shepherd, the gentle hands of our loving shepherd. There is a dependence on the him. The sheep continually live with an awareness of every need being met by his loving hands. So we too, as God's people live with a continual, personal relationship with God. We need Him and He loves us. He watches over us. He provides for our daily needs. He knows what is best for us even when we cannot see it. His flawless wisdom and complete knowledge provide for His perfect shepherding ability over His sheep.
Prayer Focus
Lord, I need You every moment of my life. Thank You for Your gracious and personal care for me. Your love and provisions comfort my heart and mind. You are my Creator. You are also my Shepherd. I know You watch over me and guide me. Amen.
From Bunyan's The Acceptable Sacrifice
Ah! pride, pride! You are that which holds many a man in the chains of his sins; you are it, you cursed self-conceit, and keep them from believing that their state is damnable. 'The wicked, through the pride of his countenance, will not seek after God' (Psa 10:4). And if there is so much in the pride of his countenance, what is there in the pride of his heart? Therefore, Job says it is to hide pride from man, and so to save his soul from hell, that God chastens him with pain upon his bed, until the multitude of his bones stick out, and until his life draws nigh to the destroyer (Job 33:17-22). It is a hard thing to take a man off his pride, and make him, instead of trusting in, and boasting of his goodness, wisdom, honesty, and the like, to see himself a sinner, a fool, a man that is cruel, as to his own immortal soul. Pride of heart has a power in it, and is therefore compared to an iron chain, by which they are made stout, and with which they are held in that stoutness, to oppose the Lord, and drive his Word from their hearts (Lev 26:19; Psa 73:6).