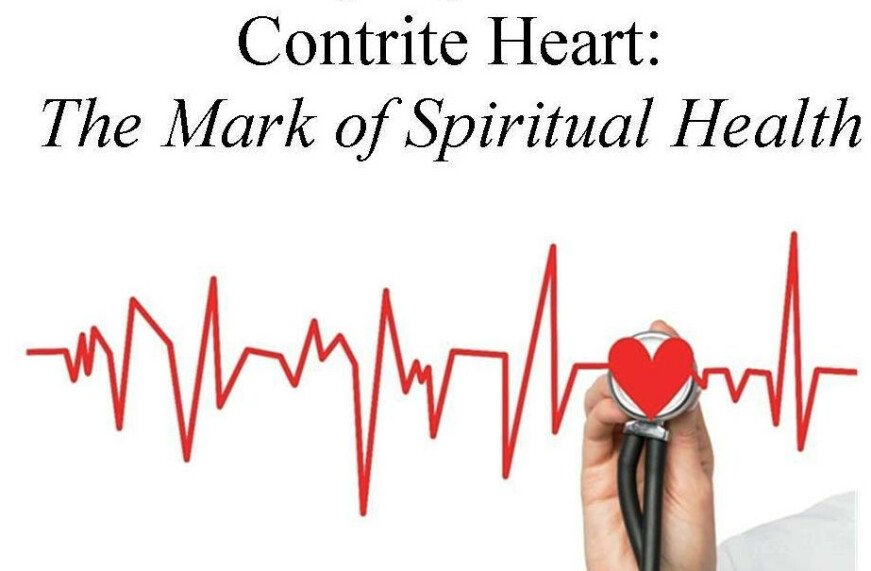 Day 22, Sunday, September 11
(NLT) "9 How can a young person stay pure? By obeying your word. 10I have tried hard to find you—don't let me wander from your commands. 11I have hidden your word in my heart, that I might not sin against you. 12I praise you, O LORD; teach me your decrees. 13I have recited aloud all the regulations you have given us. 14I have rejoiced in your laws as much as in riches. 15I will study your commandments and reflect on your ways. 16I will delight in your decrees and not forget your word."

The Lamp of God's Word
Attempting to navigate unfamiliar places in the dark is always a challenge. It's has become a regular occurrence lately for me to get up in the middle of the night to let the dog out. Bossier is getting older and eight hours is longer than it used to be for his bladder. Not wishing to wake the rest of the house, I grab my cell phone in order to have a light in order to navigate the journey to the back door and the return journey back to my bed. Darkness paralyzes our ability to function. If we are unable to see, almost every attempt at basic living is hindered. In addition, the risk of bodily injury increases dramatically. For those with preschoolers, a walk at night through the house is incredibly dangerous as toys with sharp edges and annoying music seem to jump under the feet of every nearly comatose parent. All of this modern world inconveniences help us to understand this psalm, but in reality these minor inconveniences mute the weight of this verse when we contemplate the world of the writer of Psalm 119.
In the ancient Israel, a lamp provided life-giving resources. From the shepherd watching his herd, to the traveler attempting to arrive at the next safe city just as night falls, a lack of light in David's day could prove deadly. One misstep could plunge the traveler to his death. No light and the surprise of a wild animal attack could prove deadly. That is the world into which this psalm was crafted, in the world where "a lamp unto my feet and a light unto my path" was the difference between life and death. Applying this in the spiritual world, the psalmist reflected on the impact of the Bible. In the realm of moral purity, the Word of God functions as a light in a dark world. In a world where the culture all around us is antithetical to God's causes, the Word of God functions as a light of truth and righteousness. There is a path that leads to life. Though it is narrow, and seemingly grows more narrow every day in our broken world, there is a way that God has given for us to travel. That pathway provides for the hearer the reality of God's standards: proper thinking about Him along with a right understanding about our own failings, a check of the purity of our heart, a careful analysis of our motives, a scrutiny of our words and actions. We cannot trust our own thinking in determining the rightness of our path. We dare not trust our own intuition or emotions for there is no light within our own hearts and minds. We must allow God's Word to provide for us what we cannot provide for ourselves, light.
Prayer Focus
O Lord, let Your Word be a light to my path today. I know You have provided Your Word as a guide to lead me safely through the pitfalls and challenges of this life. Lead me in the paths of truth and righteousness. Let Your Word guide my thinking and my actions. Though I cannot trust my own instincts, I can trust You. Thank You for Your love for me. Amen.
From Bunyan's The Acceptable Sacrifice
A broken-hearted man is a sensible man; he is brought to the exercise of all the senses of his soul. All others are dead, senseless, and without true feeling of what the broken-hearted man is sensible of. He sees himself to be what others are ignorant of; that is, he sees himself to be not only a sinful man, but a man by nature in the bond of sin. "In the bond of sin" is Peter's expression to Simon in the Book of Acts, and it is a saying common to all men: for every man in a state of nature is in the bond of sin; he was conceived in it; it has also possession of, and by that possession infected the whole of his soul and body (Psa 51:5; Acts 8:23). This he sees, this he understands; every professor does not see this, because the blessing of a broken heart is not bestowed on every one. David says, 'There is no soundness in my flesh'; and Solomon suggest that a plague is in the very heart. But not everyone perceives this (Psa 38:3; 1 Kings 8:38). He says again, that his 'wounds were corrupted': that his 'sore ran, and did not cease' (Psa 38:5, 77:2). But these things the brutish man, the man whose heart was never broken, has no understanding of. But the broken-hearted, the man that has a broken spirit, he sees, as the prophet has it, he sees his sickness, he sees his wound: 'When Ephraim saw his sickness, and Judah saw his wound'; he sees it to his grief, he sees it to his sorrow (Hosea 5:13).