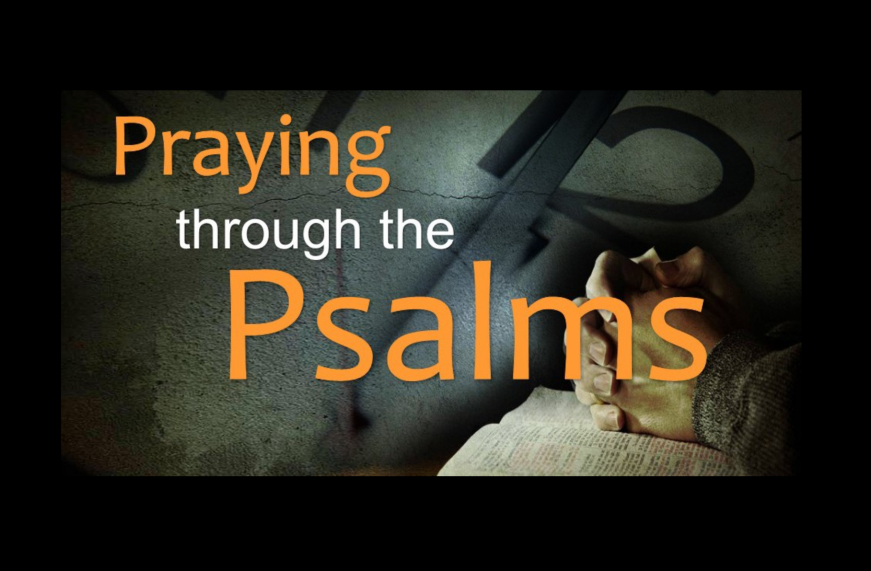 (NLT) "9 How can a young person stay pure? By obeying your word. 10I have tried hard to find you—don't let me wander from your commands. 11I have hidden your word in my heart, that I might not sin against you. 12I praise you, O LORD; teach me your decrees. 13I have recited aloud all the regulations you have given us. 14I have rejoiced in your laws as much as in riches. 15I will study your commandments and reflect on your ways. 16I will delight in your decrees and not forget your word." Psalm 119:9-16
Psalm 119, the longest chapter in the Bible, reflects a consistent message from the Bible about itself. The Bible calls its readers to read, study, memorize, delight in, and follow the words of God found in its pages. Psalm 119 presents the faithfulness and benefits of the Bible in glowing terms. This particular section contains two of the more familiar verses from this lengthy passage. Verses 9 and 11 are often quoted verses.
The Word of God and the Purity of Heart
Verse 9 opens with "How can a young person stay pure?" Now that is a good question. Apparently temptations were rampant for students even during the time of David. Is this an issue of freedom, too much time and not enough responsibility? Is the heightened battle with temptation greater because of raging hormones? Maybe it is the peer pressure which seems to come upon individuals migrating out of childhood and into adulthood. Whatever the cause, the pressure to fall into temptation while a youth is not a new phenomenon. The need for help in the fight is available. The hard work of learning and obeying God's word is God's protection for our purity. This young psalmist goes on to say that he has "hidden your word in my heart, that I might not sin against you." Scripture memory provides heart protection from the temptations of life. We are tempted to sin in anger at our family member or co-worker and the verse, "the anger of man does not achieve the righteousness of God" (James 1:20) comes to mind. We are tempted to long for our neighbor's car or house and this verse enters our memory banks. "You shall not covet your neighbor's house; you shall not covet your neighbor's wife…or anything that belongs to your neighbor." (Exodus 20:17) We are tired and decide we need a morning off from church, thinking the preacher will probably say the same thing he did last week (that part may be true) and the words from the book of Hebrews comes into our thinking. "not forsaking our own gathering together, as is the habit of some, but encouraging one another." When we are prone to worry we remember and apply the words of Jesus from the Sermon on the Mount. "So do not worry about tomorrow; for tomorrow will care for itself. Each day has enough trouble of its own." (Matthew 6:34) In this way, the Bible protects us from the temptations that so quickly trap us.
Delighting in the Word of God
As a young person, rules are often treated as a necessary evil, at best. Many times children and students are weary of the boundaries provided by parents and teachers. Appealing to obedience as a vital tool in our daily struggles may cause some of us to recoil. It may seem that the loss of freedom could create drudgery in our obedience. Not so with this psalmist as he says, "I delight in your decrees." Elsewhere in Psalm 119 he says, "O how I love Your law. It is my meditation all the day." (Psalm 119:97) A half-hearted submission to the Bible will never get us the purity of life promised in this Psalm. Memorization is not enough to bring corrective changes to our behavior. We must love God by loving His law. When we love God and His law our attitudes change and we seek to memorize and follow what He says in His Word.
Prayer Focus
O How we love Your Word! You have so graciously granted it to reveal Yourself to us. You have also granted Your Word to us to protect us from temptations. Please give me a pure heart. Help me to submit my heart to You and Your Word.
Sermon by John Wesley "Awake, You that Sleeps"
"Awake, you that sleeps, and arise from the dead, and Christ shall give you light." Eph. 5:14.
In discoursing on these words, I will, with the help of God, first describe the sleepers, to whom they are spoken. Secondly, enforce the exhortation, "Awake, you that sleeps, and arise from the dead." And thirdly, explain the promise made to those who do awake and arise: "Christ shall give you light." First, as to the sleepers here spoken to, sleep signified the natural state of man; that deep sleep of the soul, into which the sin of Adam has cast all who were born after. That passive indifference, indolence, and stupidity, that insensibility of his real condition, wherein every man comes into the world, and continues till the voice of God awakes him. Now, "they that sleep, sleep in the night." The state of nature is a state of utter darkness; a state wherein "darkness covers the earth, and gross darkness the people." The poor unawakened sinner, however much knowledge he may have as to other things, has no knowledge of himself. In this respect "he knows nothing yet as he ought to know." He knows not that he is a fallen spirit, whose only business in the present world is to recover from his fall, to regain that image of God wherein he was created. He sees no necessity for the one thing needed, even that inward universal change, that "birth from above," figured out by baptism, which is the beginning of that total renovation. That sanctification of spirit, soul, and body, "without which no man shall see the Lord." Full of all diseases (sin) as he is, he fancies himself in perfect health. Fast bound in misery and iron, he dreams that he is at liberty. He says, "Peace! Peace!" while the devil, as "a strong, man armed," is in full possession of his soul. He sleeps on still and takes his rest, though hell is moved from beneath to meet him. Though the pit from where there is no return has opened its mouth to swallow him up. A fire is kindled around him, yet he knows it not; yea, it burns him, yet he lays (takes) it not to heart.