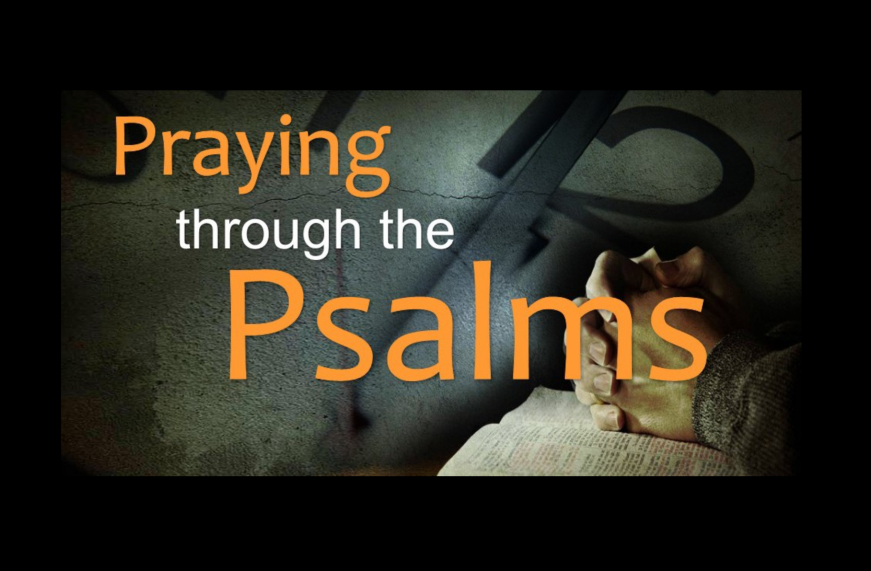 Bless the Lord, O my soul, and forget not all his benefits, who forgives all your iniquity, who heals all your diseases, who redeems your life from the pit, who crowns you with steadfast love and mercy, who satisfies you with good so that your youth is renewed like the eagle's. (Psalm 103:2-5 ESV)
The Lord Our Healer
Continuing from the remembrance of the Lord's forgiveness, Scripture now turns our attention to the compassionate healing nature of our God. Throughout the Bible, we see the Lord's willingness and power to heal all manner of diseases both physical and spiritual. In Exodus 15:26, the Lord revealed himself as "the LORD who heals you" to the Israelites, promising to "not bring [on them] any of the diseases I brought on the Egyptians." Hezekiah prayed to the Lord for healing after falling mortally ill, and the Lord granted his prayer by healing him and extending his life 15 years. During his time on earth, Jesus revealed the heart of God to heal as he repeatedly healed multitudes who came to him with all kinds of sicknesses (Matthew 15:30).
Many theologians point out in this verse that Hebrew poetry often employs the use of parallelism, rhyming with ideas instead of words. They therefore, propose that the parallel concept to forgiveness of sins is healing, which would certainly give the term a much more spiritual connotation than mere physical healing alone. The spiritual healing the Lord performs on us in the great exchange of our sins for His righteousness is the greatest and foremost way the Lord heals us. Certainly, this spiritual healing as a result of Christ's atoning work is the main type of healing referred to in 1 Peter 2:24.
While there are many times the Lord may not choose to physically heal for purposes we may not immediately understand (but may become much clearer when we get to eternity), we must never forget that he has the power to heal all our diseases and the greatest healing he performs is the healing of our souls in forgiving our sins and conferring on us a state of right-standing with him through the faithful life, death, and resurrection of Jesus Christ.
Prayer Focus
Lord, I praise you for your awesome healing power! I see in Your Word how compassionate You are to those who put their trust in You. Jesus, I think about all the ways You healed the people when You were on earth, showing us the love and tender compassion of God the Father towards His children. I thank You for the blessing of physical health, and even though I do not understand why You sometimes allow sickness to come into our lives, I trust that You have a greater purpose in all of it. Most of all, I thank You for healing my spiritual heart that was sick with sin by Your sinless life, purifying sacrifice, and hope-filling resurrection. You are the Lord my healer!
Sermon by John Wesley "The Important Question"
"What is a man profited, if he shall gain the whole world, and lose his own soul?" Matthew 16:26
But all of this pales compared to this reality, that he shall certainly live forty, or fifty years. Do you depend upon this? On living 60 more years? Who told you that you should? It is none other than the enemy of God and humanity: It is the murderer of souls. Believe him not; he was a liar from the beginning; from the beginning of his rebellion against God. He is eminently a liar in this: For he will not give you life, if he could. Would God permit him, he would make sure work, and just now hurry you to his own place of certain death. And he cannot give you life, even if he wished: The breath of humans is not in his hands. He is not the dispenser of life and death: That power belongs to the Most High. It is possible indeed, God may, on some occasions, permit him to inflict death. When an angel, by divine command, Hurls death and terror over a guilty land; He, pleased the Almighty's order to perform, rides in the whirlwind, and directs the storm. But though Satan may sometimes inflict death, I know not that he could ever give life. It was one of his most faithful servants that shrieked out some years ago, "A week's life! A week's life! Thirty thousand pounds for a week's life!" But he could not purchase a day's life. That night God required his soul of him! And how soon may he require it of you? Are you sure of living thirty more years? Are you sure of living even one year, one month, one week, one day? O make haste to live!