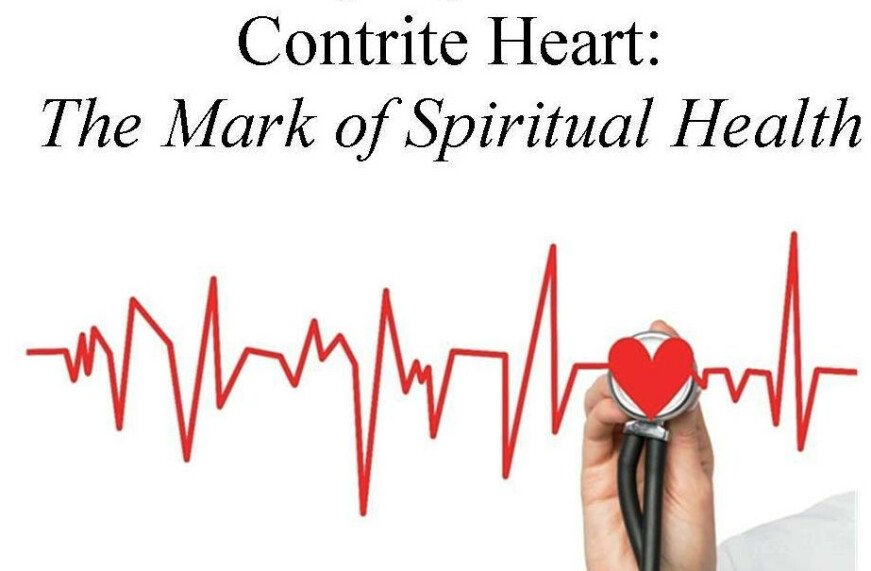 Day 8, Sunday, August 28
"Be gracious to me, O God, according to Your lovingkindness; According to the greatness of Your compassion blot out my transgressions. Wash me thoroughly from my iniquity and cleanse me from my sin." Psalm 51:1-2
The Prophetic Voice
"Be gracious to me…" with these words David began pouring out his heart to God. We don't know how much time had elapsed between Nathan's confrontational visit to David's palace and the crafting of this psalm. The title of the psalm, which many believe dates back to the time of the original writing, says, "A Psalm of David, when Nathan the prophet came to him, after he had gone in to Bathsheba." This psalm may have been an immediate reaction to that encounter, written that very day by David. During the confrontation Nathan told David a story, the account of a wealthy man who had stolen the family pet of one of his neighbors. He stole the neighbor's one and only pet lamb in order to serve lamb chops to an out of town guest. The wealthy man had plenty of lambs in his own herd from which to choose, but instead committed a theft that left his poor neighbor devastated. Nathan was a known prophetic voice in Israel at the time. David may have assumed that this "pet theft" account was what prompted Nathan's visit to the palace. Nathan, as a voice of righteousness may have advised David on God's standards of righteousness within the nation of Israel on several prior occasions. With the trap set, David took the bait. Incensed at such a callous disregard for another citizen of the kingdom of Israel, King David declared, "Surely this man must die." Nathan, in one of the most dramatic moments in human history, pointed his finger at David. He revealed the true identity of the villain of the story with these words. "You are the man."
With a flood of emotions, David's heart must have nearly stopped. "I've been found out." "What have I done?" "Who else knows?" "God knows!" "What was I thinking to get myself in this mess?" "What happens when my family finds out?" "What happens when nation finds out?" "I am guilty of adultery and murder." David must have also realized the significance of the condemnation he pronounced at the end of Nathan's story of the wealthy sheep stealer. "That man must die!" If the unconscionable violation of a neighbor's human/pet relationship warranted a death sentence, how much more did the theft of a neighbor's wife followed by the murder of the faithful husband warrant a death sentence? I can imagine that during that sleepless evening or maybe the following day, David sat down with a pen in hand to attempt to put into words the volume of emotion in his heart. Guilt, shame, embarrassment, fear, despair, helplessness, and a host of other emotions surely dominated David's thoughts as he picked up his pen.
As serious as David's violation of God's standard for righteousness was, in some ways, David speaks for the needs of all of us. All of us need the grace of God. All of us must come to realize that God is absolutely holy and we are not.
Prayer Focus
God, I confess that you are absolutely holy. You are justified when You hold me to a standard of righteousness. You are also merciful. I confess that I am in need of Your mercy. Forgive me for the times I have sinned against You. Amen.
From Bunyan's The Acceptable Sacrifice
God not only prefers such a heart before all sacrifices, but he reserves for him his chief comforts, his heart-reviving and soul-cherishing gracious encouragements. 'I dwell, ' God says, with such to revive them, and to support and comfort them, 'to revive the spirit of the humble, and to revive the heart of the contrite ones' (Isa 57:15). The broken-hearted man is a fainting man; he has his qualms, his sinking fits; he oftentimes dies away with pain and fear; he must be assisted or else he does not even know what to do with himself: he wastes away in his iniquity; nor can anything keep him alive and make him well but the comforts and gracious encouragements of Almighty God (Ex 33:10, 11). Wherefore with such a one God will dwell, to revive the heart, to revive the spirit. 'To revive the spirit of the humble, and to revive the heart of the contrite ones.'