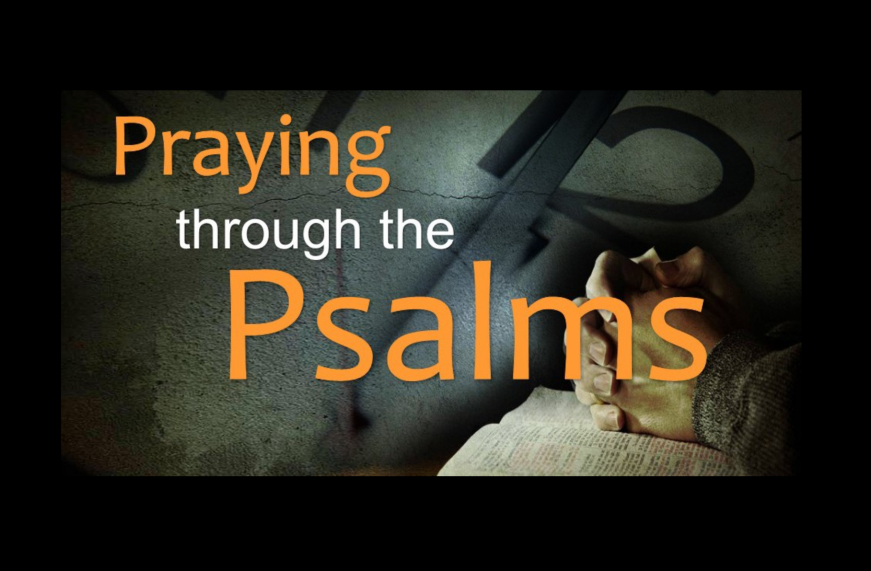 Psalm 42:9-11
9 I say to God, my rock: "Why have you forgotten me? Why do I go mourning because of the oppression of the enemy?"
10 As with a deadly wound in my bones, my adversaries taunt me, while they say to me all the day long, "Where is your God?"
11 Why are you cast down, O my soul, and why are you in turmoil within me? Hope in God; for I shall again praise him, my salvation and my God.
It's one thing to experience spiritual isolation, geographical isolation, and social isolation. To experience divine isolation though, that's a category all to itself. The psalmist here feels like God has forgotten him and abandoned him. He is continually being taunted by the sense of abandonment by God in his life. The grief in which he is experiencing from his enemies is so daunting that he compares it to being pierced in his bones.
However, what a fighter he proves to be. I pray we might learn from this psalmist as he continually fights his sorrow. There will be times when our spiritual life might grow cold. There will be times when we question God in our suffering. There are times when our prayer life is lifeless, our love grows dull, and our faith weakens. The grace in the chamber of our heart becomes empty. We will be mocked, shamed, and maybe even ostracized from friends and family, but we must fight. The fight for faith is ultimately a fight for joy. For we have born to a living hope of Jesus Christ resurrection from the dead. Our hope is laid up for us in heaven and the divine righteous right hand of God is upholding us until the day we reach the precipice of our delight in the witnessing of our King.
It is impossible to be abandon by God when we thirst for Him, when we are broken before Him, when we remember Him and hope in Him. It's impossible to be abandoned because of the one who did thirst and was broken along with being forsaken and taunted, even experiencing the divine isolation our sin deserves. Survey the wondrous cross again. Go back to the cross again and lose your burden there. You have been purchased with his blood-bought redemption of your soul and sealed with the Spirit unto the day of redemption. He who did not spare his own Son, but gave him up for us all how will he not also with him graciously give us all things. (Romans 8:32)
Prayer Focus:
Lord you are my rock and my refuge. To find myself in life where my greatest desire is you is truly the most blessed place to be. No situation is so daunting that it will rid me of hope. For this light momentary affliction is nothing compared to the glory that awaits me. I will hope in you, my salvation and my God.
Sermon by John Wesley "The Important Question"
"What is a man profited, if he shall gain the whole world, and lose his own soul?" Matthew 16:26
It must also be allowed, that as the love of God naturally leads to works of piety, so the love of our neighbor naturally leads all that feel it to works of mercy. It inclines us to feed the hungry; to clothe the naked; to visit them that are sick or in prison; to be as eyes to the blind, and feet to the lame; a husband to the widow, a father to the fatherless. But can you suppose, that the doing this will prevent or lessen your happiness? As though you did so much, as to be like a guardian angel to all that are round about you? On the contrary, it is an infallible truth, that All worldly joys are less than that one joy of doing kindnesses. A man of pleasure was asked some years ago, "Captain, what was the greatest pleasure you ever had?" After a little pause, he replied, "When we were upon our march in Ireland, in a very hot day, I called at a cabin on the road, and desired a little water. The woman brought me a cup of milk. I gave her a piece of silver; and the joy that poor creature expressed gave me the greatest pleasure I ever had in my life." Now, if the doing good gave so much pleasure to one who acted merely from natural generosity, how much more must it give to one who does it on a nobler principle, -- the joint love of God and his neighbor! It remains, that the doing all which religion requires will not lessen, but immensely increase, our happiness.