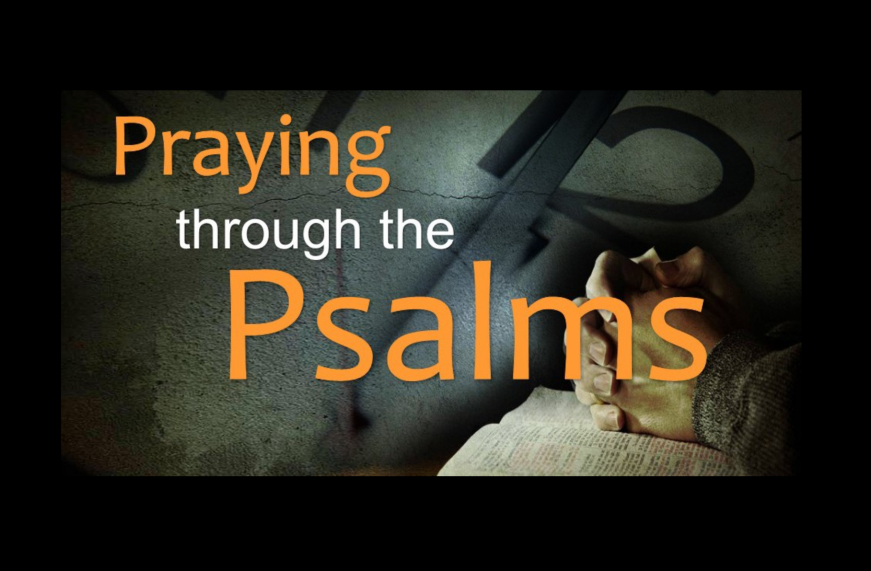 Psalm 90:10-12
10 As for the days of our life, they contain seventy years,
Or if due to strength, eighty years,
Yet their pride is but labor and sorrow;
For soon it is gone and we fly away.
11 Who understands the power of Your anger
And Your fury, according to the fear that is due You?
12 So teach us to number our days,
That we may present to You a heart of wisdom.
The Folly of Chasing After the Wind
Because of our father Adam's sin, we are all born sinners. Because we are sinners, we sin against God. Because of our sin, we face God's justice. Because of God's justice we are all sentenced to death. Physical death is inevitable, one of the many consequences of Adam's fall.
When Adam and Eve were driven from the Garden, the joy of work was also corrupted. Genesis 3:19 tells us that
By the sweat of your face
You will eat bread,
Till you return to the ground,
Because from it you were taken;
For you are dust,
And to dust you shall return.
We are given a finite span of seven or eight decades, filled with never-ending labor in the best of times, and there is always plenty of sorrow to go around. As our bodies wear out and as we absorb the losses that come our way in a steady stream, we learn to accept the brevity of our lives as a mercy. Yet in His lovingkindness, God also grants us brief flashes of great happiness. True, they are the exceptions but they remind us that something much better will appear one day. Not so for those who reject the Son. In their ignorant arrogance they deny Him the proper respect, and, yes, fear that is His due. He is the creator of the world and sustains all things by the word of His power. The lost cannot understand this nor any other spiritual truth because they are spiritually dead. They have never experienced the second birth and so the wrath of God abides on them.
In contrast, those who know the joy of God's grace will never know the full power of His righteous anger. We should, in gratitude, work hard to study and practice the things of God. We were created in Christ Jesus for such good works. How much better to spend our limited time and energy on the work God gives us than to strive after the winds the world chases. That is folly and inevitably results in loss. Our days are numbered as Job 14, Psalm 39, and Psalm 139 also tell us. With such limited resources we should be careful of how we spend each one. Do we pray each day, thanking the Father for His great blessings, asking for His forgiveness and help in conquering our besetting sins? Do we read His word each day, mindful of the great privilege of being able to do so? Do we live each day with humility toward others?
Christians are to be mindful of how we spend the days the Father graciously gives us. Brothers, redeem each one, redeem this one, for His glory.
Prayer Focus
Lord God, we confess to you the folly of striving for the things of this world, as if they could do anything for us. Teach us to number our days and make them count for the Kingdom of your Christ.
Sermon by John Wesley "The Important Question"
"What is a man profited, if he shall gain the whole world, and lose his own soul?" Matthew 16:26
"But religion implies, according to the Christian account, not only doing, but suffering. And how can suffering be consistent with happiness?" Perfectly well. Many centuries ago, it was remarked by St. Chrysostom, "The Christian has his sorrows as well as his joys: But his sorrow is sweeter than joy." He may accidentally suffer loss, poverty, pain: But in all these things he is more than conqueror. He can testify, Labor is rest, and pain is sweet, while you, my God, are here. He can say, "The Lord gave; the Lord took away: Blessed be the name of the Lord!" He must suffer, more or less, reproach: For "the servant is not above his Master:" But so much the more does "the Spirit of glory and of God rest upon him." Yes, love itself will, on several occasions, be the source of suffering: The love of God will frequently produce The pleasing smart, The meltings of a broken heart. And the love of our neighbor will give rise to sympathizing sorrow: It will lead us to visit the fatherless and widow in their affliction; to be tenderly concerned for the distressed, and to "mix our pitying tear with those that weep." But may we not well say, these are "tears that delight, and sighs that travel up to heaven?" So far then are all these sufferings from either preventing or lessening our happiness, that they greatly contribute to, and, indeed, constitute no inconsiderable part of it. So that, upon the whole, there cannot be a more false supposition, than that a life of religion is a life of misery; seeing true religion, whether considered in its nature or its fruits, is true and abiding happiness.