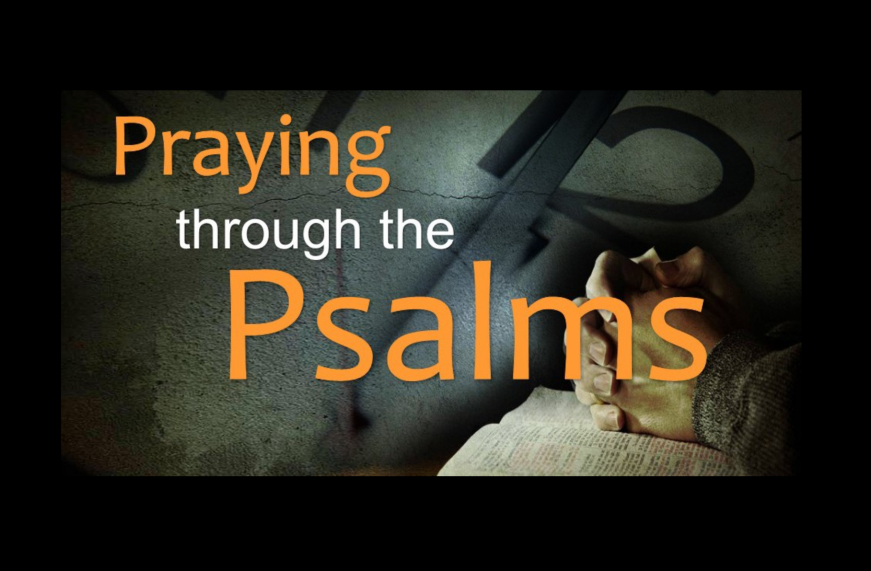 Psalm 90:3-9
3 You turn man back into dust
And say, "Return, O children of men."
4 For a thousand years in Your sight
Are like yesterday when it passes by,
Or as a watch in the night.
5 You have swept them away like a flood, they fall asleep;
In the morning they are like grass which sprouts anew.
6 In the morning it flourishes and sprouts anew;
Toward evening it fades and withers away.
7 For we have been consumed by Your anger
And by Your wrath we have been dismayed.
8 You have placed our iniquities before You,
Our secret sins in the light of Your presence.
9 For all our days have declined in Your fury;
We have finished our years like a sigh.
The Ephemeral Nature of Man, a Consequence of Sin
Methuselah, the man who lived longer than anyone else in history, only lived 969 years on this earth. Can you imagine seeing 969 years? Almost 4000 times watching summer turn to fall, or fall to winter, or winter to spring, or spring back to summer? A run-of-the-mill 80 year old will only see 320 season changes. And yet God considers all Methuselah's days, 353,685 of them, as less than a single watch in the night. Moses tells us that the passing of a thousand years for God is like yesterday when it is gone. In stark contrast to the eternal God, man's life is as nothing - a mere blink and its over. God designed our bodies to flourish for only a little while and then they wither and die. Hopefully this doesn't come as a shock to you. We see it all around us. We see it in the mirror. Yet Ecclesiastes 3 tells us that God puts eternity in the heart of man. Why would He do that when our bodies are designed to flourish and wither in what feels like the span of a single day?
It is not hard to find an article about the titans of Silicon Valley and Hollywood dumping massive energy and money on the "quest for immortality". They want to live forever and they are willing to spend every last dime to make it happen. I expect they will continue to be sorely disappointed. God has placed eternity in the heart of man but not within his grasp. Instead of immortality, God calls every individual to return to the dust from which he was made – ashes to ashes, dust to dust. This is not an arbitrary judgment on us. We have sinned, we are sinning, we will sin. We are sinners and will continue on this way until He forces us to stop. Mankind is perfectly happy to keep on sinning forever, and if we can just crack the genetic code on aging, we'll do just that. But, hey, if God has a problem with our behavior, we can accommodate Him. We'll hide our iniquities, we'll spin them into necessities, we'll even brazen them into virtues if that's what it takes.
But God will not be fooled, nor mollified, nor bullied. Instead of the pride of life puffing us up to greater heights of ego and unending years of self-glorification, our few, pitiful years end in misery and regret under the blazing fury of a just God; ashes to ashes.
Prayer Focus
Lord God, forgive our insolence and pride. We so want to believe that we are the center of the universe while we hope against hope that our sins are hidden from your eyes. Our hubris compels us to this foolishness and yet we can't give it up. Be merciful, Lord. Correct us in your lovingkindness. Help us to number our days. Help us to understand that we have so few of them remaining. Help us to redeem the time for your glory.
Sermon by John Wesley "The Important Question"
"What is a man profited, if he shall gain the whole world, and lose his own soul?" Matthew 16:26
Upon ever so cursory a view of these things, would not anyone be astonished, that a man, that a creature endued with reason, should voluntarily choose, I say choose; for God forces no man into inevitable damnation; he never yet Consigned one unborn soul to hell, Or damned him from his mother's womb, -- should choose thus to lose his own soul, though it were to gain the whole world! For what shall a man be profited thereby upon the whole of the account? But a little to abate our astonishment at this, let us observe the suppositions which a man generally makes before he can reconcile himself to this fatal choice. He supposes, First, that "a life of religion is a life of misery." That religion is misery! How is it possible that anyone should entertain so strange a thought? Do any of you imagine this? If you do, the reason is plain; you know not what religion is. "No! but I do, as well as you." -- What is it then? "Why, the doing no harm." Not so; many birds and beasts do no harm, yet they are not capable of religion. "Then it is going to church and sacrament." Indeed it is not. This may be an excellent help to religion; and everyone who desires to save his soul should attend them at all opportunities; yet it is possible you may attend them all your days, and still have no religion at all. Religion is a higher and deeper thing than any outward ordinance whatever. What is religion then? It is easy to answer, if we consult the oracles of God. According to these it lies in one single point; it is neither more nor less than love; it is love which "is the fulfilling of the law, the end of the commandment." Religion is the love of God and our neighbor; that is, every man under heaven. This love ruling the whole life, animating all our tempers and passions, directing all our thoughts, words, and actions, is "pure religion and undefiled." Now, will anyone be so hardy as to say, that love is misery? Is it misery to love God? to give Him my heart who alone is worthy of it? Nay, it is the truest happiness; indeed, the only true happiness which is to be found under the sun. So does all experience prove the justness of that reflection which was made long ago, "Thou hast made us for thyself; and our heart cannot rest, until it rests in thee." Or does anyone imagine, the love of our neighbor is misery; even the loving every man as our own soul? So far from it that, next to the love of God, this affords the greatest happiness of which we are capable. Therefore, Let not the Stoic boast his mind unmoved, the brute-philosopher, who never has proved The joy of loving, or of being loved. So much every reasonable man must allow. But he may object: "There is more than this implied in religion. It implies not only the love of God and man; (against which I have no objection;) but also a great deal of doing and suffering. And how can this be consistent with happiness?" There is certainly some truth in this objection. Religion does imply both doing and suffering. Let us then calmly consider, whether this impairs or heightens our happiness. Religion implies, First, the doing many things. For the love of God will naturally lead us, at all opportunities, to converse with Him we love; to speak to him in public or private prayer; and to hear the words of his mouth, which "are dearer to us than thousands of gold and silver." It will incline us to lose no opportunity of receiving the dear memorials of our dying Lord; to continue instant in thanksgiving; at morning, evening, and noon-day to praise him. But suppose we do all this, will it lessen our happiness? Just the reverse. It is plain, all these fruits of love are means of increasing the love from which they spring; and of consequence they increase our happiness in the same proportion. Who then would not join in that wish? Rising to sing my Savior's praise, Thee may I publish all day long, And let thy precious word of grace Flow from my heart, and fill my tongue; Fill all my life with purest love, And join me to your church above!