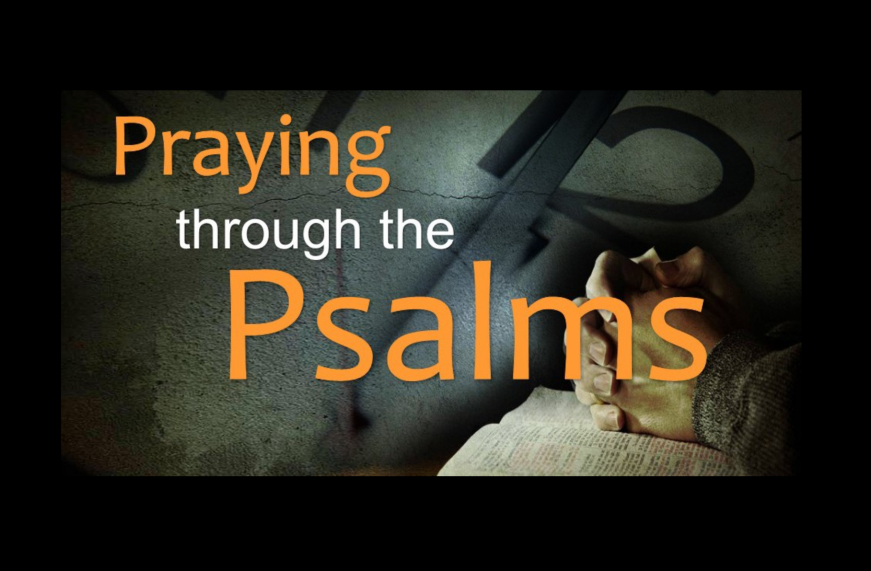 Psalm 37:1-9 Fret not yourself because of evildoers; be not envious of wrongdoers! 2 For they will soon fade like the grass and wither like the green herb. 3 Trust in the LORD, and do good; dwell in the land and befriend faithfulness. 4 Delight yourself in the LORD, and he will give you the desires of your heart. 5 Commit your way to the LORD; trust in him, and he will act. 6 He will bring forth your righteousness as the light, and your justice as the noonday. 7 Be still before the LORD and wait patiently for him; fret not yourself over the one who prospers in his way, over the man who carries out evil devices! 8 Refrain from anger, and forsake wrath! Fret not yourself; it tends only to evil. 9 For the evildoers shall be cut off, but those who wait for the LORD shall inherit the land.
Trust and Delight in the LORD:
INTRO: Psalm 37 is written by David and it contrasts the wicked and the righteous. It is also the third alphabetical psalm within the whole Psalter, with every other verse starting with successive letters of the Hebrew alphabet (except for the sixteenth letter of the Hebrew alphabet which is omitted, making this an irregular alphabetic acrostic of the Psalms). Psalm 37:1-9. The first five stanzas are filled with imperatives such as "Fret not," "Trust in the LORD," "do good," "Delight yourself in the LORD," "Commit your way to the LORD," 'Trust in Him," "Be still before the LORD," "wait patiently for Him," "fret not," "Refrain from anger," "forsake wrath," and "fret not." These imperatives are a call from the Psalmist to the reader to respond in obedience. These are commands, not options. Furthermore, these commands are filled with promises, both to the reader and about the wicked to whom it is concerned with. I love that verses 3-5 are a call to the reader to "Trust," "Delight," and "Commit" to the LORD (or in the LORD). Particularly verse 4 states to "Delight" can be translated in the Hebrew to 'delight" or "delicateness," which means to find God to be delectable or enjoyable as if you are eating a delicacy or a meal into which you delight in. It reminds me of Psalm 34:8 which states, "Oh, taste and see that the LORD is good!" David is calling believers in the LORD to delight and enjoy Him! The "desires" in verse 4 can also be translated as "petitions," thus it is the petitions of our heart that He will give. The possible implication is that if we "delight" in the LORD, then our desire is to enjoy the LORD, and thus, we will get that desire of our heart, which is the LORD! I'm reminded of Jesus' words in John 6:35, "I am the bread of life, whoever comes to me shall not hunger, and whoever believes in me shall never thirst." Therefore, let us trust in the LORD today, to delight ourselves with Him, to commit our ways to the LORD, to cast away wrath and malice, and to know He will bring forth both righteousness and justice forever.
Prayer Focus: LORD, may Your Name be glorified. Help us to obey Your commands, and to know the glory it will bring to You when we abide in You. LORD, let us enjoy you for who You are, and how wonderful Your presence is. Help us to trust You and to trust in Your faithfulness, Your goodness, and Your justice. LORD, lead us not into temptation, but deliver us from evil and from wickedness that should tempt us to be lead astray from enjoying our relationship with You. You are so good. I love you LORD. Amen.
From Sermon on Justification by Faith by John Wesley
"To him that does not work, but believes on him that justified the ungodly, his faith is counted as righteousness." Romans 4:5.
If it be objected, "A man, before he is justified, may feed the hungry, or clothe the naked; and these are good works;" the answer is easy: He may do these, even before he is justified; and these are, in one sense, "good works;" they are "good and profitable to men." But it does not follow, that they are, strictly speaking, good in themselves, or good in the sight of God. All truly "good works" (to use the words of our Church) "follow after justification;" and they are therefore good and "acceptable to God in Christ," because they "spring out of a true and living faith." By a parity of reason, all "works done before justification are not good," in the Christian sense, "forasmuch as they spring not of faith in Jesus Christ;" (though from some kind of faith in God they may spring;) "yes, rather, for that they are not done as God has willed and commanded them to be done, we doubt not" (how strange it may appear to some) "but they have the nature of sin." Perhaps those who have doubt of this have not duly considered the weighty reason which is here assigned, why no works done before justification can be truly and properly good. The argument plainly runs thus: -- No works are good, which are not done as God has willed and commanded them to be done. And no works done before justification are done as God has willed and commanded them to be done: Therefore, no works done before justification are good. The first proposition is self-evident; and the second, that no works done before justification are done as God has willed and commanded them to be done, will appear equally plain and undeniable, if we only consider, God has willed and commanded that "all our works" should "be done in charity;" in love, in that love to God which produces love to all mankind. But none of our works can be done in this love, while the love of the Father (of God as our Father) is not in us; and this love cannot be in us till we receive the Spirit of Adoption, crying in our hearts, Abba, Father. If, therefore, God does not justify the ungodly, and him that (in this sense) does not work, then Christ has died in vain; then, notwithstanding his death, can no one living be justified.