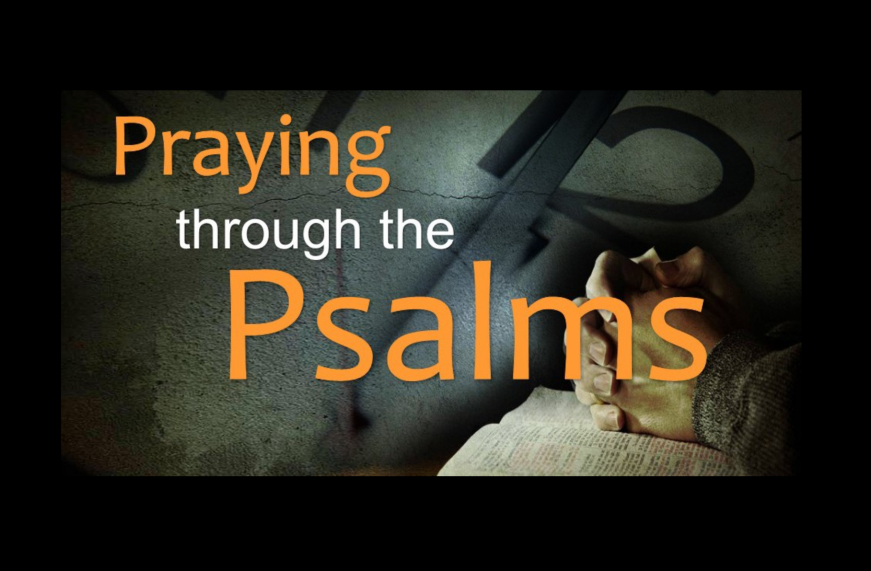 Psalm 42:3-4 My tears have been my food day and night, while they say to me all the day long, "Where is your God?" 4 These things I remember, as I pour out my soul: how I would go with the throng and lead them in procession to the house of God with glad shouts and songs of praise, a multitude keeping festival.
When I became renewed in my faith a little over 4 years ago I had no idea the emotional weight it would carry. I have probably cried more tears the last 4 years than the previous 28 years of my life. A part of being transformed by the Spirit is the softening of the heart. Ezekiel 36:26 says: And I will give you a new heart, and a new spirit I will put within you. And I will remove the heart of stone from your flesh and give you a heart of flesh. When God transforms your heart it becomes more vulnerable, softer, and pure. You feel the evil and injustice around you. The unifying of the Spirit within believers weeps with those who weep. The weight of all the unbelievers crushes your soul at times especially those closest to you. You see, grow, and experience the glory of God day by day pleading with others to follow. Not wanting them to be crushed by that same glory that brings you exceedingly great joy.
Tears come with being a believer and the psalmist here is having a steady appetite of tears day and night. His sorrow is eating away at his hunger for any food. He is also not sleeping because of those tears. If you do not sleep or eat, then depression can only get worse. He is suffering spiritually and physically. To make matters worse feels separated from the consolation and encouragement from his brothers and sisters in the faith.
Never take corporate worship for granted. These times together, singing to the Lord and hearing him through preaching, are a supernatural work of God. This is not just sentimentalism for the psalmist, but turmoil and discouragement. He failed to experience the presence of God through a corporate gathering. Our walk with Christ can never be a solo act. We need encouragement and affirmation from those who have experienced what we have experienced. Others will mock us and insult our faith especially when we are down. Without counsel, friendship, music, or preaching we would fall quickly.
Notice though how the psalmist is fighting through his pain. He's remembering and pouring out his soul. If I were to be granted a wish right now I would wish for a photographic memory. What a gift it is from God that he has created us with a memory. Think about the birth of your children or your last vacation. There is a 3-fold experience of joy in those moments. There was the anticipation of the moment. The experience of the moment and the memory of the moment. Through what we remember the moment becomes encapsulated in our minds so that we may be experience those moments over and over again. Our memory also reminds us of the promises and faithfulness of God that carries us in the most troublesome times. Though our memories can sometimes break us they also make us.
Through the gospel, the great news for us is that what we know, memorize, and meditate upon God's Word. The Gospel does not stay in the past, but supports us in the present and points us to the future. Our faith is an assurance of the hope laid up for us in heaven. Who Christ was for us in the past he is for us now. And who he is for us now he will be that much more in the future.
Prayer Focus
God, help me trust in your faithfulness day and night. When a blanket of clouds engulfs my soul help me remember Christ and him crucified. May my sorrow be a pathway for joy. Though I may have good reason to be discouraged help me to remember that there are better encouragements in your word.
Sermon by John Wesley "The Important Question"
"What is a man profited, if he shall gain the whole world, and lose his own soul?" Matthew 16:26
We may conceive a little of these deep things, if we consider, what is implied in that expression, "A man's gaining the whole world:" and, what is implied in losing his own soul: We shall then, see, in the strongest light, what he is profited, who gains the whole world, and loses his own soul. So first, what is implied in a man's "gaining the whole world." Perhaps, at the first hearing, this may seem to some equivalent with conquering the whole world. But it has no relation to that at all: And indeed that expression involves a plain absurdity. For it is impossible any that is born of a woman should ever conquer the whole world; were it only because the short life of man could not suffice for so wild an undertaking. Accordingly, no man ever did conquer the half, no, nor the tenth part of the world. But whatever others might do, there was no danger that any of our Lord's hearers should have any thought of this. Among all the sins of the Jewish nation the desire of universal empire was not found. Even in their most flourishing times, they never sought to extend their conquests beyond the river Euphrates. And in our Lord's time, all their ambition was at an end: "The scepter was departed from Judah;" and Judea was governed by a Roman Procurator, as a branch of the Roman Empire. Leaving this, we may find a far more easy and natural sense of the expression. To gain the whole world, may properly enough imply, to gain all the pleasures which the world can give. The man we speak of may, therefore, be supposed to have gained all that will gratify his senses. In particular, all that can increase his pleasure of tasting; all the elegancies of meat and drink: Likewise, whatever can gratify his smell, or touch; all that he can enjoy in common with his fellow-brutes. He may have all the plenty and all the variety of these objects which the world can afford. We may farther suppose him to have gained all that gratifies "the desire of the eyes;" whatever (by means of the eye chiefly) conveys any pleasure to the imagination. The pleasures of imagination arise from three sources: Grandeur, beauty, and novelty. Accordingly, we find by experience, our own imagination is gratified by surveying either grand, or beautiful, or uncommon objects. Let him be encompassed then with the most grand, the most beautiful, and the newest things that can anywhere be found. For all this is manifestly implied in a man's gaining the whole world. But there is also another thing implied herein, which men of the most elevated spirits have preferred before all the pleasures of sense and of imagination put together; that is, honor, glory and renown. It seems, that hardly any principle in the human mind is of greater force than this. It triumphs over the strongest propensities of nature, over all our appetites and affections. If Brutus sheds the blood of his own children; if we see another Brutus, in spite of every possible obligation, in defiance of all justice and gratitude, Cringing while he stabs his friend; if a far greater man than either of these, Paschal Paoli, gave up ease, pleasure, everything, for a life of constant toil, pain, and alarms; what principle could support them? They might talk of amor patriae, the love of their country; but this would never have carried them through, had there not been also the Laudum immensa cupido; "the immense thirst of praise." Now, the man we speak of has gained abundance of this: He is praised, if not admired, by all that are round about him. Nay, his name is gone forth into distant lands, as it were, to the ends of the earth. Add to this, that he has gained abundance of wealth; that there is no end of his treasures; that he has laid up silver as the dust, and gold as the sand of the sea. Now, when a man has obtained all these pleasures, all that will gratify either the senses or the imagination; when he has gained an honorable name, and also laid up much treasure for many years; then he may be said, in an easy, natural sense of the word, to have "gained the whole world."