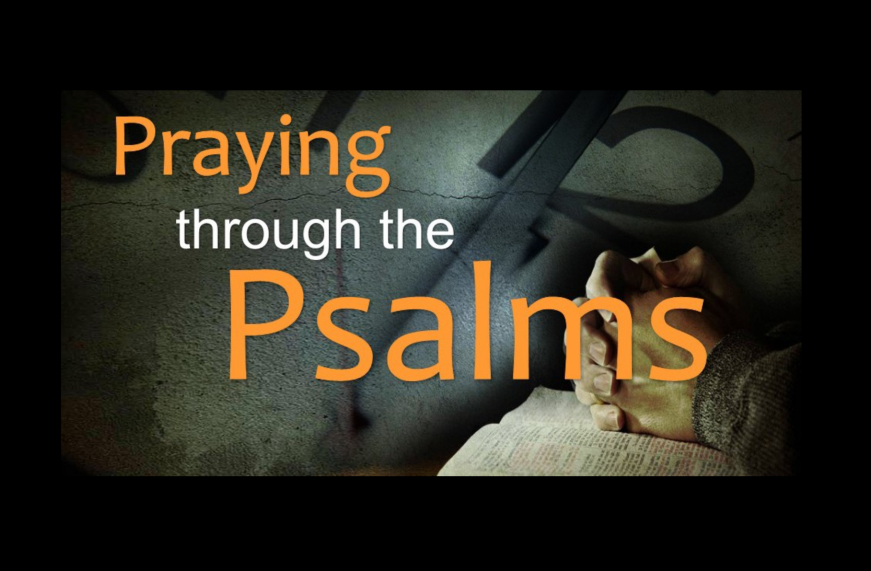 ''As a deer pants for flowing streams, so pants my soul for you, O God. My soul thirsts for God the living God. When shall I come and appear before God?'' Psalm 42: 1-2
It was John Calvin who said ''The Psalms are the anatomy of all the parts of the soul; for there is not an emotion of which anyone can be conscious that is not here represented as in a mirror.'' What is great about this Psalm is that it relates to so many of our dark and sorrowful days as believers. The Christian life is not a cake walk by any stretch of the imagination. To feel deserted, isolated, crushed, betrayed, and emotionally drained are all trials that are common to the faith. If you have never been part of this category yet, be assured that you will be.
What do we do when in despair, or depressed? We must express our feelings to God with brutal honesty. The Psalmist here is lonely and broken. He cannot get enough of God, he needs God and wants him in his life. What is great about this person is that their desire is in the right place. His heart will not be satisfied until it has rested in God. Is the Lord our soul's satisfaction, or are our thirsts misplaced? It is a tremendous evil to exchange the Creator for the creation. As Jesus said: ''Do not labor for the food that perishes, but labor for the food that leads to eternal life.'' John 6:27 Let us not be addicted to the power of the present moment, but be freed to gaze our eyes on the beauty of the eternal.
To "appear before God" can be translated: ''When will I see the face of God?'' The wonderful news for the Christian today is that we do see God and we see him through Jesus Christ! We see the light of the gospel of the glory of Christ who is the image of God. When you know Jesus then you know God and you see God. We are like the woman at the well whom Jesus pursued, so that she might not thirst any longer. He gives us a drink from the rivers of his delight, in his light we see light. Yes, we will still thirst, but our Good Shepard will always lead us besides still waters constantly restoring our bruised soul. There is a well of water springing from within us that will always be there to drink when we do thirst.
In John 19:28 Jesus say's after his mission had been finished. ''I Thirst''. To never experience the satisfaction of all that God is will make a person thirst for eternity with no hope of ever being satisfied. Without Christ you will die of thirst. He became a curse on your behalf so that you might not have to experience the curse of the law. In this moment on the cross, He thirsts, so that you might not thirst any longer. Oh, what a glorious, sweet, precious savior we have who brings delight to our day and brightens our night!
Prayer Focus
Oh Lord, you have given us an ocean of an inconceivable amount of water from which we may drink. May my heart's desire and focus be fixed on you. When I fear my faith will fail please hold me fast. Continue to pour out your unrelenting waves of grace within my soul.
Sermon by John Wesley "The Important Question"
"What is a man profited, if he shall gain the whole world, and lose his own soul?" Matthew 16:26
There is a celebrated remark to this effect, (I think in the works of Mr. Pascal,) that if a man of low estate would speak of high things, as of what relates to kings or kingdoms, it is not easy for him to find suitable expressions, as he is so little acquainted with things of this nature; but if one of royal parentage speaks of royal things, of what concerns his own or his father's kingdom, his language will be free and easy, as these things are familiar to his thoughts. In like manner, if a mere inhabitant of this lower world speaks concerning the great things of the kingdom of God, hardly is he able to find expressions suitable to the greatness of the subject. But when the Son of God speaks of the highest things, which concern his heavenly kingdom, all his language is easy for him and unlabored, his words natural and unaffected; inasmuch as, known unto him are all these things from all eternity. How strongly is this remark exemplified in the passage now before us! The Son of God, the great King of heaven and earth, here uses the plainest and easiest words: But how high and deep are the things which he expresses in them! None of the children of men can fully conceive them, till, coming out of the darkness of the present world, he emerges an inhabitant of eternity.