Fall 2018, 40 Days of Prayer, Day 25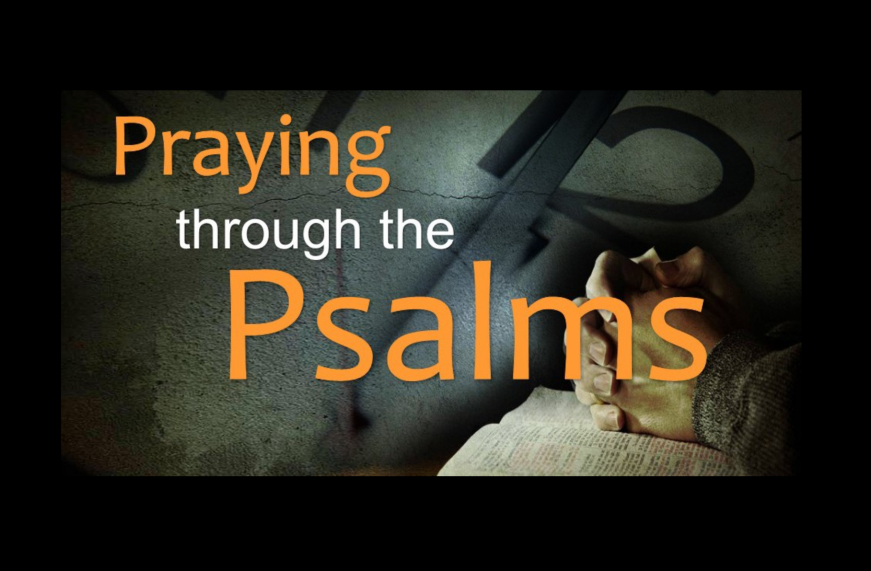 Bless the Lord, O my soul, and forget not all his benefits, who forgives all your iniquity, who heals all your diseases, who redeems your life from the pit, who crowns you with steadfast love and mercy, who satisfies you with good so that your youth is renewed like the eagle's. (Psalm 103:2-5 ESV)
Do Not Forget the Lord's Mercies
After rousing all of his faculties to worship the Lord, David turns his focus to the many ways the Lord has been merciful and magnanimous towards him. "Forget not all his benefits" – in this statement, David acknowledges our human tendency to take things for granted, especially the Lord and all His goodness towards those who put their trust in Him.
"Who forgives all your iniquity" – the first and most important blessing the Lord bestows on those who believe in Him is the forgiveness of sins. Indeed without forgiveness of our sins against a holy God, no other good things can be conferred upon us because as Jesus said in John 3:36, "whoever believes in the Son has eternal life; whoever does not obey the Son shall not see life, but the wrath of God remains on him." By making a way for our sins to be forgiven in the atoning death of His Son, the Lord opens the door to all the other ways in which He greatly desires to show His love and goodness toward us.
As theologian Albert Barnes so excellently stated in his commentary on this verse, "Properly considered, this is the first thing which calls for praise. That God is a merciful God - that he has declared his willingness to pardon sin - that he has devised and revealed a way by which this can be done, and that he has actually done it in our own case, is the most important matter for which we should praise him. When we understand all the things which most affect our welfare, and which enter most deeply into our happiness here and hereafter, we shall find that this is a blessing compared with which all other favors are comparative trifles."
Prayer Focus
Holy God, I acknowledge my sinfulness towards you and put my faith in You. Jesus, I thank you for paying the penalty for my sins on the cross thereby providing the only way for me to be reconciled to You. Help me to never forget Your wonderful love and mercy towards me, that even while I was still a sinner You died for me (Romans 5:8)! How great is Your love for me!
Sermon by John Wesley "The Important Question"
"What is a man profited, if he shall gain the whole world, and lose his own soul?" Matthew 16:26
"However, he has yet another resource: Applause, glory. And will not this make him happy?" It will not: For he cannot be applauded by all men: No man ever was. Some will praise; perhaps many; but not all. It is certain some will blame: And he that is fond of applause, will feel more pain from the censure of one, than pleasure from the praise of many. So that whoever seeks happiness in applause will infallibly be disappointed, and will find, upon the whole of the account, abundantly more pain than pleasure. But to bring the matter to a short issue. Let us take an instance of one who had gained more of this world than probably any man now alive, unless he be a sovereign prince. But did all he had gained make him happy? Answer for yourself! Then said Haman, yet "all this profits me nothing, while I see Mordecai sitting in the gate." Poor Human! One unholy temper, whether pride, envy, jealousy, or revenge, gave him more pain, more vexation of spirit, than all the world could give pleasure. And so it must be in the nature of things; for all unholy tempers are unhappy tempers. Ambition, covetousness, vanity, inordinate affection, malice, revengefulness, carry their own punishment with them, and avenge themselves on the soul wherein they dwell. Indeed, what are these, more especially when they are combined with an awakened conscience, but the dogs of hell, already gnawing the soul, forbidding happiness to approach? Lust, foolish desire, envy, malice, or anger, is now tearing at you: Love of money, or of praise, hatred or revenge, is now feeding on your poor spirit. Such happiness is in vice! So vain is the supposition that a life of wickedness is a life of happiness!