Fall 2018, 40 Days of Prayer, Day 27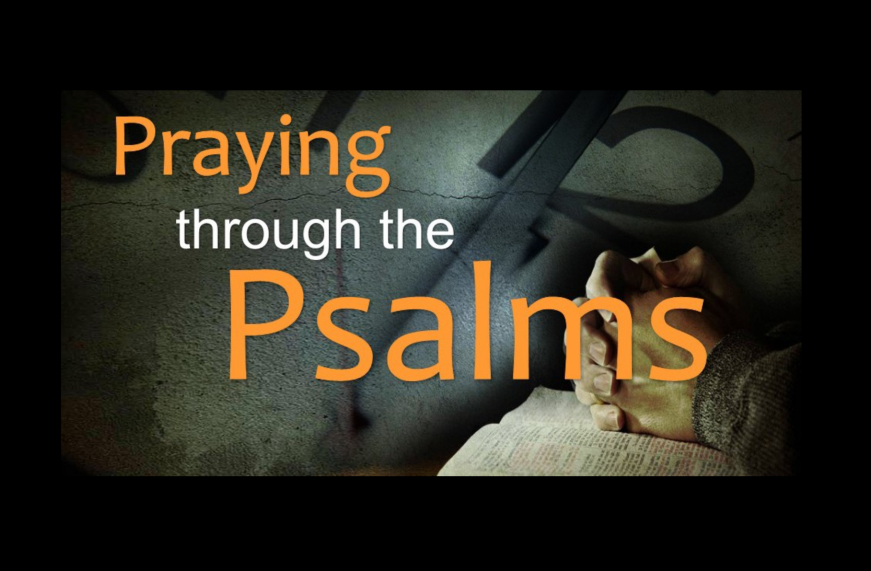 Bless the Lord, O my soul, and forget not all his benefits, who forgives all your iniquity, who heals all your diseases, who redeems your life from the pit, who crowns you with steadfast love and mercy, who satisfies you with good so that your youth is renewed like the eagle's. (Psalm 103:2-5 ESV)
The Lord Our Redeemer
"Who redeems your life from the pit" – Our God is a redeeming God. The concept of our redemption implies that there was something lost and that there is a cost involved in getting it back. What we lost in the Garden was a relationship with our Creator. We lost the ability inability to remain in His presence because of our impurity, ultimately leading to our death (Romans 5:12). God is a perfectly holy and pure God who will not allow anything impure to live in His eternal presence (Revelation 21:27). To the praise of His glorious grace, He is also a God of boundless love and compassion and did not desire that we should remain in a state of eternal judgment and separation from Him. Though He will one day justly judge sin once and for all, He has a greater desire to forgive than to pronounce judgment and wrath (Ezekiel 33:11, 2 Peter 3:9).
The cost to buy us back from the effects of sin and death required a sacrifice. In the Old Testament, animals were sacrificed for sins according to the Mosaic Law as given by God at Mount Sinai. But as the writer of Hebrews says, "it is impossible for the blood of bulls and goats to take away sins" (Heb. 10:4), merely serving as a reminder of the catastrophe of our separation from God. Something far greater was required. How great was the cost of our redemption? It required the very sacrifice of God Himself, in the person of Jesus Christ the Son! The life of the most valuable person in all the universe, the Creator Himself, was the only sufficient payment to fully eliminate the debt we owe to God because of our sin.
How great our sin, but how much greater His love and grace and mercy and righteousness!
Prayer Focus
Father, I praise you and worship You for the great redeeming work that you performed for me in the life, death, and resurrection of Your Son! Thank You for giving Him up for us all, that we might be brought back into a right relationship with You and sparing us our justly deserved eternal judgment. Thank You for cancelling the record of debt that was held against me. Though my sins were as scarlet, you have washed them white as snow. Bless the Lord, O my soul, bless His holy name! May we never forget His glorious benefits.
Sermon by John Wesley "The Important Question"
"What is a man profited, if he shall gain the whole world, and lose his own soul?" Matthew 16:26
Consider how absurd are all the suppositions made by him who gains the world and loses his soul. But let us for a moment imagine, that wickedness is happiness; and that he shall certainly live 60 or more years; and still I would ask, what is he profited, if he gain the whole world for 60 years, and then lose his soul eternally? Can such a choice be made by any that considers what eternity is? How soon would he cry out, "O Eternity, Eternity! who can tell the length of Eternity?" In how striking a manner is this illustrated by one of the ancient Fathers! "Supposing there were a ball of sand as big as the whole earth. Suppose a grain of this to be annihilated in a thousand years: Which would be more eligible, -- to be happy while this ball was wasting away at the rate of one grain in a thousand years, and miserable ever after? -- or to be miserable, while it was wasting away at that proportion, and happy ever after?" A wise man, it is certain, could not pause one moment upon the choice; seeing all the time wherein this ball would be wasting away, bears infinitely less proportion to eternity, than a drop of water to the whole ocean, or a grain of sand to the whole mass. Allowing then that a life of Christian faith were a life of misery; that a life of wickedness were a life of happiness; and, that a man were assured of enjoying that happiness for the term of 60 years; yet what would he be profited if he were then to be miserable for all eternity?