Fall 2018, 40 Days of Prayer, Day 34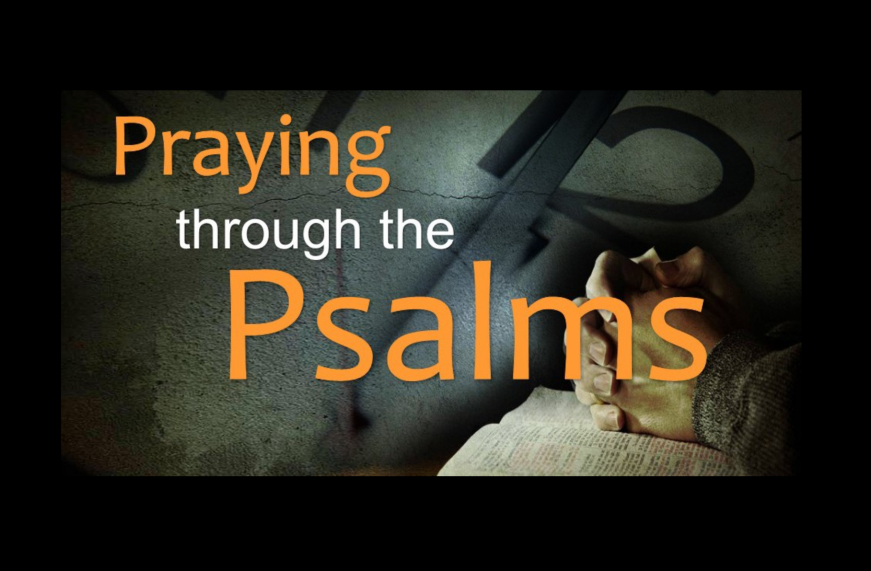 "For You do not delight in sacrifice, otherwise I would give it; You are not pleased with burnt offering. The sacrifices of God are a broken spirit; A broken and a contrite heart, O God, You will not despise." Psalm 51:16-17
Marks of a Broken and Contrite Heart
What is a broken and contrite heart? What is a broken and contrite heart with specific reference to our relationship to God? When speaking of a broken heart we need little outside assistance. All of us have been betrayed by a friend or spurned by a potential love. All of us have had our hearts broken over the loss of someone or something significant to us. From deep seated emotional stress to physical symptoms, when we have badly broken hearts, our broken hearts control our every waking moment. We even struggle when we are not awake, as our sleep is restless. We battle feelings of hopelessness and despair. Physically our energy may be low and our motivation may be stymied. We feel distant from others and alienated even from our own self. Someone betrays us and life changes dramatically in how we think, feel and act because of a broken heart.
We can also experience this same sense of brokenness when we are the offending party. When we hurt someone or betray them, we are heartbroken for the harm done to that person and for our own sense of failure in the relationship. Husbands and wives, parents and children, friends and co-workers have all experienced both being betrayed and being the betrayer. When those relationships are damaged, the next step to restoration involves a brokenness and contrition of heart. "I feel terrible about the pain I have caused you." "Please forgive me." "I am so sorry for what I have done to hurt you." These are statements of contrition. For David, he had committed adultery and then murder. He spent a year without any consequences for his actions. He even took Uriah's grieving spouse, Bathsheba, into his home and married her. Did Israel perceive this as an act of mercy by David? Did David give the illusion of doing good while covering his evil? For a year David maintained life as usual. He probably attended religious activities at the tabernacle. He may have even shown support for the priests and Levites in their function as spiritual leaders of the nation. Did he offer sacrifices? Did he bring animals for sin offering? All of this external appearance of wholeness was a fraud. All of this was simply a cover for a corruption of heart, mind, body and soul. One year later Nathan the prophet confronts David. David responds with repentance through which he crafts this psalm. The psalm opens with the words of contrition. "Be gracious to me, Oh God." Even though David's sin greatly impacted Bathsheba and Uriah along with their families, his sin ultimately was an offense against God Himself. God had established David as King of Israel. God had placed him in that position through the anointing ministry of God's prophet, Samuel. For David to then use that position in order to commit such incredible sins against others was particularly offensive to God. However, despite David's unique position and unique sin, all sin really falls in this category. God has created and given to us incredible opportunities for good. He gave us minds, bodies, relationships, gifting, and many other resources. These were given to us by God to honor Him and to serve others. Sin violates the purposes for which these gifts have been given to us by God. When we sin against others, we ultimately are sinning against God.
The first step in forming a contrite heart is being confronted with the reality of our sin against God. David had surely offered sacrifices during the time of his year of duplicitous living. However, none of those offerings reached the heart of God because the relationship between David and God had been severed through David's rebellion. Our sins, the sin we commit every day, both big and small, are sins against God. Our sin separates us from Him. Contrition begins with an acknowledgment of our sin and its devastating impact. We have to own this. We can't blame someone else. We can't blame God. Our sin is our own. When we see God has He really is and our sin as it really is, guilt, heartbreak, isolation, desperation all flood the soul. And God loves the fact that we are now seeing our sin the way He sees it. This humility before God is met with the compassion of God. God is a God of relationships. And He loves restoring relationships with repentant, contrite people.
Prayer Focus
Oh God, I confess that my sin violates all of the purposes for which You have created me. I have used Your gifts and Your resources for my sinful own purposes. Please forgive me. I am so sorry for failing to see You as You really are, holy and pure. I am also sorry for failing to see myself as I really am, sinful and rebellious. Thank You for Your unending mercy. Thank You for how You wait patiently for me to turn to You. Work in me so I may experience the very purposes for which I have been made. Amen.
Sermon by John Wesley, The New Birth
"Ye must be born again." John 3:7
What is the nature of the new birth? Our Lord sufficiently guards us against any expectation of the over simplification of this concept, by the words immediately following the text; wherein he reminds Nicodemus of as indisputable a fact as any in the whole compass of nature, which, notwithstanding, the wisest man under the sun is not able fully to explain. "The wind blows where it wishes," — not by thy power or wisdom; "and you hear the sound of it;" — you are absolutely assured, beyond all doubt, that it blows; "but you cannot tell from where it comes, nor where it goes;" — the precise manner how it begins and ends, rises and falls, no man can tell. "So is every one that is born of the Spirit:" — You may be as absolutely assured of the fact, as of the blowing of the wind; but the precise manner how it is done, how the Holy Spirit works this in the soul, neither thou nor the wisest of the children of men is able to explain. However, it suffices for every rational and Christian purpose, that, without descending into curious, critical inquiries, we can give a plain scriptural account of the nature of the new birth. This will satisfy every reasonable man, who desires only the salvation of his soul. And to this, one might be asking, "How can these things be?" They cannot be literally: — A man cannot "enter a second time into his mother's womb, and be born:" — But they may be spiritually: A man may be born from above, born of God, born of the Spirit, in a manner which bears a very near analogy to the natural birth.