Fall 2018, 40 Days of Prayer, Day 40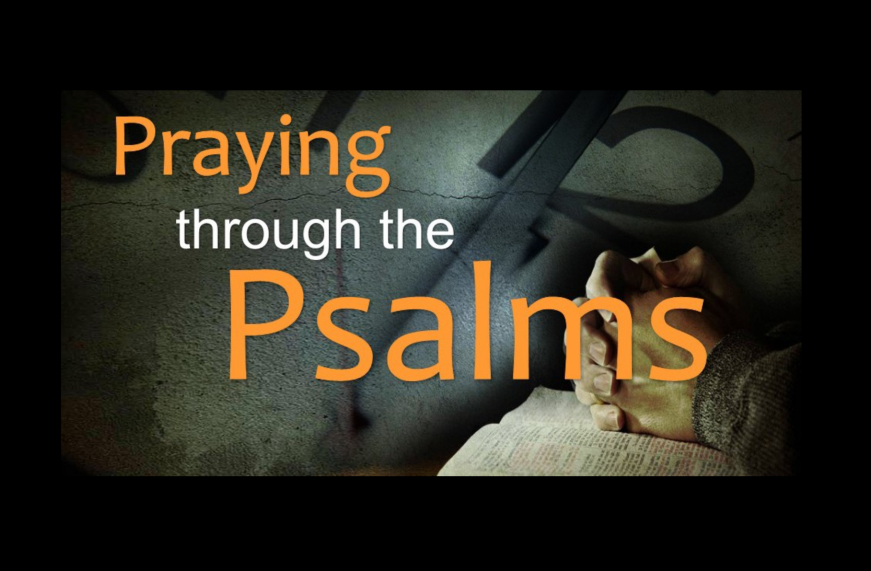 Psalm 51:12-13 Restore to me the joy of Your salvation and sustain me with a willing spirit. Then I will teach transgressors Your ways, and sinners will be converted to You.
Restoring Joy, the Glorious Work of God
God is a God of relationships. And just as strong human relationships produce joy, joy functions within the framework of our relationship with God. God created the universe for His glory. God created us for His glory. God saves us through faith in Christ for His glory. All of these works of God provide the means to bring glory to His own name. These works also allow us to be in a relationship with Him. Since God is a God of relationship, one of the byproducts of His works is joy. Joy spills out of the Creator's heart and into humanity. Joy has always existed because the Triune God has always been in joyful relationship with Himself, a relationship between the Father, Son and Holy Spirit. Love between the members of the Trinity produces joy within the Trinity. This is also true for us. God's love, spilling out of the Trinity and into our lives, produces joy within us. When we sin against God, it mutes or dampens the joy of our relationship with God. This is not surprising. In our human relationships we experience the same thing. When a child rebels against a parent, the joy of the relationship is strained as the parent has to discipline the child and as the child battles with the consequences of that rebellion. Joy dissipates when the relationship is under stress.
David understood the joy of the relationship. God had saved David on the basis of faith. We don't know exactly when David trusted in God for His salvation, but David looks back on that joyful moment in this psalm. As David confessed his sin and sought God's forgiveness, David also longed for the restoration of joy. "Restore to me the joy of my salvation." This request in the psalm comes after the request for forgiveness. Grace and mercy from God restore our relationship with God. Joy is a critical byproduct of that grace and mercy. David understood this. He sought it out. He pursued the joy of the relationship. So too with us, because God is a God of relationships and joy is a natural extension of our relationship to Him. What is your joy level in your walk with God right now? Is the relationship purely external action like church attendance? Is the relationship purely theological knowledge? If we are in a close relationship with God, we should have a life of joy. Yes, we should confess our sins and seek God's forgiveness. But the forgiveness is not just an ends to itself, to get us out of trouble with God. The forgiveness is a means to an end, the restoration of a joyful relationship.
Prayer Focus
Help me dear Lord seek You for Who You are and not just what I can get from You. Restore the joy that I knew and experienced when I first put my faith in You. Give me joy as only You can give. Forgive me for seeking joy in so many other things. Set my mind on my relationship with You for in You is true lasting joy. Amen.
Sermon by John Wesley, The New Birth
"Ye must be born again." John 3:7
The new birth is not the same with sanctification. This is indeed taken for granted by many; particularly by an eminent writer, in his late treatise on "The Nature and Grounds of Christian Regeneration." To wave several other weighty objections which might be made to that tract, this is a palpable one: It all along speaks of regeneration as a progressive work, carried on in the soul by slow degrees, from the time of our first turning to God. This is undeniably true of sanctification; but of regeneration, the new birth, it is not true. This is a part of sanctification, not the whole; it is the gate to it, the entrance into it. When we are born again, then our sanctification, our inward and outward holiness, begins; and henceforth we are gradually to "grow up in Him who is our Head." This expression of the Apostle admirably illustrates the difference between one and the other, and farther points out the exact analogy there is between natural and spiritual things. A child is born of a woman in a moment, or at least in a very short time: Afterward he gradually and slowly grows, till he attains to the stature of a man. In like manner, a child is born of God in a short time, if not in a moment. But it is by slow degrees that he afterward grows up to the measure of the full stature of Christ. The same relation, therefore, which there is between our natural birth and our growth, there is also between our new birth and our sanctification. One point more we may learn from the preceding observations. But it is a point of so great importance, as my excuse the considering it the more carefully, and prosecuting it at some length. What must one who loves the souls of men, and is grieved that any of them should perish, say to one whom he sees living in drunkenness, or any other willful sin? What can he say, if the foregoing observations are true, but, "You must be born again?" "No," says a zealous man, "that cannot be. How can you talk so uncharitably to the man? Has he not been baptized already? He cannot be born again now." Can he not be born again? Do you affirm this? Then he cannot be saved. Though he be as old as Nicodemus was, yet "except he be born again, he cannot see the kingdom of God." Therefore, in saying, "He cannot be born again," you in effect deliver him over to damnation. And herein lies the uncharitableness now? — on my side, or on yours? I say, he may be born again, and so become an heir of salvation. You say, "He cannot be born again:" And if so, he must inevitably perish! So you utterly block up his way to salvation, and send him to hell, out of mere charity! But perhaps the sinner himself, to whom in real charity we say, "You must be born again," has been taught to say, "I defy your new doctrine; I need not be born again: I was born again when I was baptized. What! Would you have me deny my baptism?" I answer, there is nothing under heaven which can excuse a lie; otherwise I should say to an open sinner, if you have been baptized, do not own it. For how highly does this aggravate your guilt! Were you devoted to God at eight days old, and have you been all these years devoting yourself to the devil? Were you, even before you had the use of reason, consecrated to God the Father, the son, and the Holy Spirit? And have you, ever since you had the use of it, been flying in the face of God, and consecrating yourself to Satan? Does the abomination of desolation — the love of the word, pride, anger, lust, foolish desire, and a whole train of vile affections — stand where it ought not? Have you set up all the accursed things in that soul which was once a temple of the Holy Spirit; set apart for an "habitation of God, through the Spirit;" yea, solemnly given up to him? And do you glory in this, that you once belonged to God? O be ashamed! Blush! Hide yourself in the earth! Never boast more of what ought to fill you with confusion, to make you ashamed before God and man! You have already denied your baptism; and that in the most effectual manner. You have denied it a thousand and a thousand times; and you do so still, day by day. For in your baptism you renounced the devil and all his works. Whenever, therefore, you give place to him again, whenever you do any of the works of the devil, then you deny your baptism. Therefore, you deny it by every willful sin; by every act of uncleanness, drunkenness, or revenge; by every obscene or profane word; by every oath that comes out of your mouth. Every time you profane the day of the Lord, you thereby deny your baptism; every time you do anything to another which you would not he should do to you. Whether you be baptized or unbaptized, "you must be born again;" otherwise it is not possible you should be inwardly holy; and without inward as well as outward holiness, you cannot be happy, even in this world, much less in the world to come. Do you say, "No, but I do no harm to any man; I am honest and just in all my dealings; I do not curse, or take the Lord's name in vain; I do not profane the Lord's day; I am no drunkard; I do not slander my neighbor, nor live in any willful sin?" If this be so, it were much to be wished that all men went as far as you do. But you must go farther yet, or you cannot be saved: Still, "you must be born again." Do you add, "I do go farther yet; for I not only do no harm, but do all the good I can?" I doubt that fact; I fear you have had a thousand opportunities of doing good which you have suffered to pass by unimproved, and for which therefore you are accountable to God. But if you had improved them all, if you really had done all the good you possibly could to all men, yet this does not at all alter the case; still, "you must be born again." Without this nothing will do any good to your poor, sinful, polluted soul. "Nay, but I constantly attend all the ordinances of God: I keep to my church and sacrament." It is well you do: But all this will not keep you from hell, except you be born again. Go to church twice a day; go to the Lord's table every week; say ever so many prayers in private; hear ever so many good sermons; read ever so many good books; still, "you must be born again:" None of these things will stand in the place of the new birth; no, nor any thing under heaven. Let this therefore, if you have not already experienced this inward work of God, be your continual prayer: "Lord, add this to all your blessings, — let me be born again! Deny whatever you please, but do not deny this; let me be 'born from above!' Take away whatsoever seems to be good, — reputation, fortune, friends, health, — only give me this, to be born of the Spirit, to be received among the children of God! Let me be born, 'not of corruptible seed, but incorruptible, by the word of God, which lives and abides forever;' and then let be daily 'grow in grace, and in the knowledge of our Lord and Savior Jesus Christ!'"