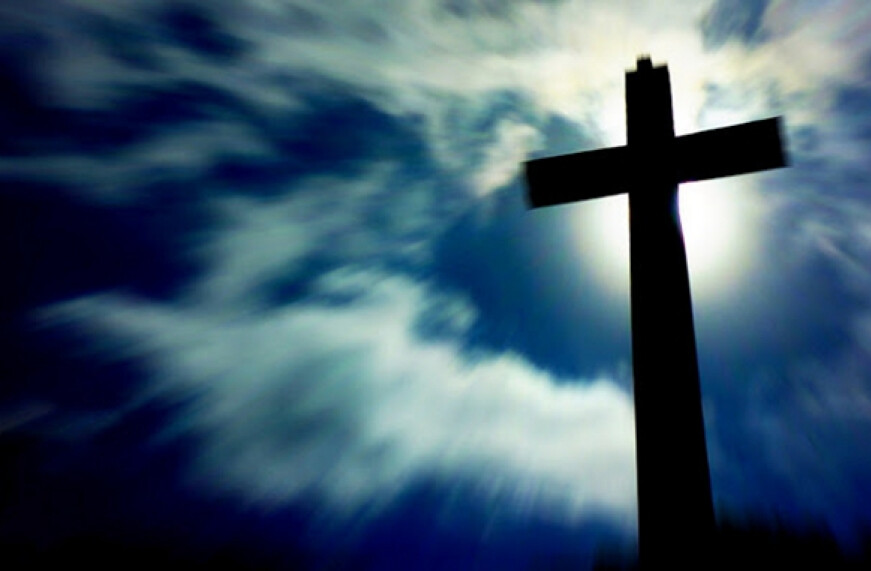 "But if the Spirit of Him who raised Jesus from the dead dwells in you, He who raised Christ Jesus from the dead will also give life to your mortal bodies through His Spirit who dwells in you." Romans 8:11
On a regular basis, I deal with situations of deep and overwhelming heartbreak. It is an occupational hazard for me. I am regularly at hospitals, funeral homes and cemeteries. In these moments, we pray for God's healing. I believe that God does answer prayers, and even brings healing in many cases. However, He does not always heal someone when we ask Him to. Sometimes He answers by allowing the illness to progress or He even allows death itself to come. We pray for miracles and yet He has perfect knowledge and perfect timing in these moments, even when we cannot see His orchestration of events from our limited viewpoint. All we can see is illness ravaging our loved one's body. We see death's definitive reality. It feels hopeless. It seems like our hearts will never heal. We cannot see the divine workings around us and through us.
This must have been how the disciples' felt. They saw the soldiers arrest Jesus. Some of them followed along to the place of His trials. They saw Him crucified, and they watched Him die. Two of His disciples took His dead body down from the cross and placed it in a tomb nearby. Grief, pain, heartache, disillusionment, anger, despair, and much, much more, must have dominated the thinking and emotions of the disciples. Their pain was so deep that they may have literally felt death's grip on themselves as they contemplated the death of Christ. "He's gone." "Our lives were a fraud." "We have followed Him in vain." "We should have never gotten involved." "If we had stayed in Galilee and minded our own business, our ignorance of these events could have provided protection from this painful reality." "My heart aches to the point of breaking beyond any repair." God allowed the three days of overwhelming, penetrating loneliness to permeate the lives of these followers. His message to them was painfully clear. "Here is the reality of sin and death." "Here is the reality of brokenness in this life." The disciples were going to minister to a fledgling church racked with persecution, suffering, and even death. God gave the disciples the clearest demonstration of the penetrating impact of the ravages of human sin. Then, like the breaking of the dawn as it defeats the power of the night's darkness, God demonstrated His victory over death. God breathes life back into Jesus Christ. In that one moment, in that first inhale of oxygen into Christ's lungs, God shattered the power of sin and death forever in our lives. It took the disciples all day long to grapple with the meaning of it all. From despair, to confusion, to doubts, to wonder, to faith, to joy, on the day Christ had risen from the dead the disciples processed all that had transpired. God had instantly destroyed all the power of sin and death over His chosen ones. It took these disciples all day, even several days, to understand it all.
It is not surprising that we take time to work through similar emotions. When someone is sick or dies we, like the disciples, work through a series of emotions. We despair. We are confused. We doubt. We then begin to see these trials in light of the breaking dawn of the resurrection of Christ. We begin to imagine the implications of His empty tomb, especially in the life of our precious husband, wife or child. Faith is renewed through the work of God's gracious presence. Faith is established through our contemplation of His Word. The final, victorious emotion comes after days, weeks, months or even years: Joy. Victorious joy comes and overpowers our despair. This joy is ours as we allow the truth of what God has done in Christ to seep into the crevasses of our mind. Why does the resurrection of Christ bring hope when my spouse, parent or child dies? Because God has a habit of bringing His children back from the dead. In Romans 8:11, Paul tells us that in the same way that God raised Jesus Christ, He will also raise us up. The Spirit of God dwells in us and accomplishes many things in our lives. There is a work to be done by the Holy Spirit that is in the future. He will bring life to our mortal bodies. He will do this. We know that He will because He already has. God has a habit of bringing life into the mortal bodies of His beloved children. Hope springs eternal. Even now Lord Jesus, come.